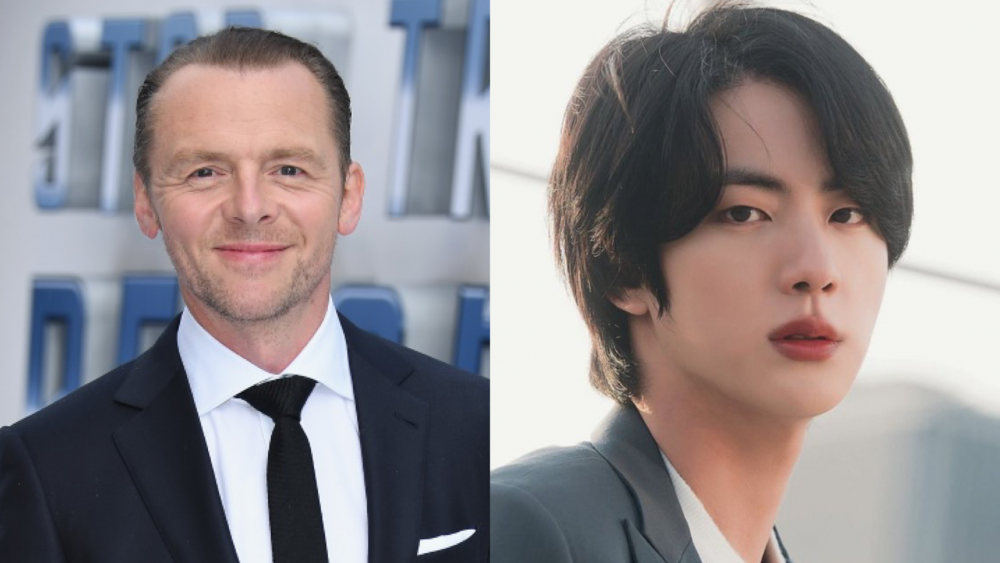 Just yesterday, social media went wild over the photo of Simon Pegg with a cartoon cutout of BTS's Jin.
Simon Pegg is an English actor, comedian, screenwriter, and producer. He came to public prominence in the UK as the Channel 4 sitcom Spaced co-creator, directed by Edgar Wright. He went on to co-write and star in the Three Flavours Cornetto film trilogy: Shaun of the Dead, Hot Fuzz, and The World's End.

On September 26, Simon Pegg, who is a famous Hollywood actor and producer, held a live show on Instagram while actively answering the questions.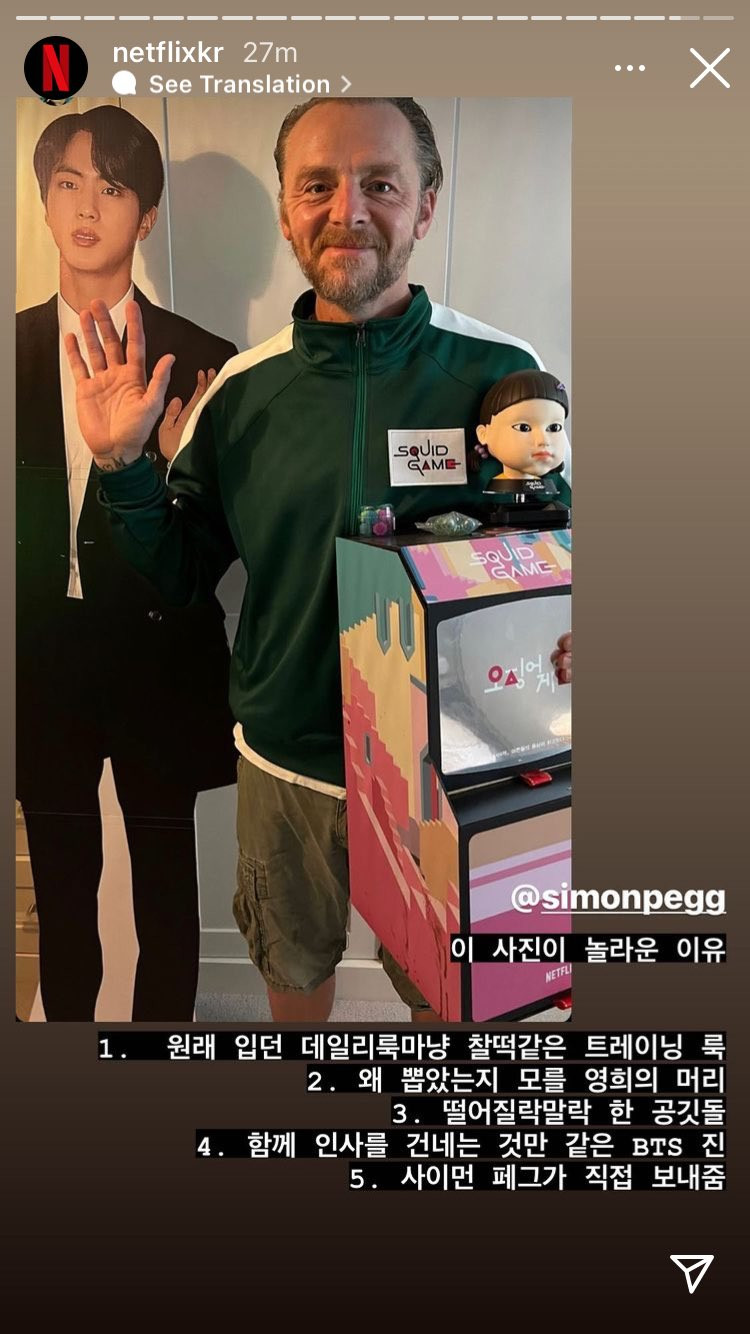 To fans' happiness, Simon suddenly said that he agrees with the statement that he and BTS's Jin should film in a K-drama together!
Fans are very much anticipating such a possibility! Jin is a professional graduated actor who has been getting lots of attention from the public, actors, and film directors for his incredible talent. He also keeps getting new offers, so let's wait for his wonderful debut!
Simon Pegg mentioned that he would like to see Jin in Squid Game season 2!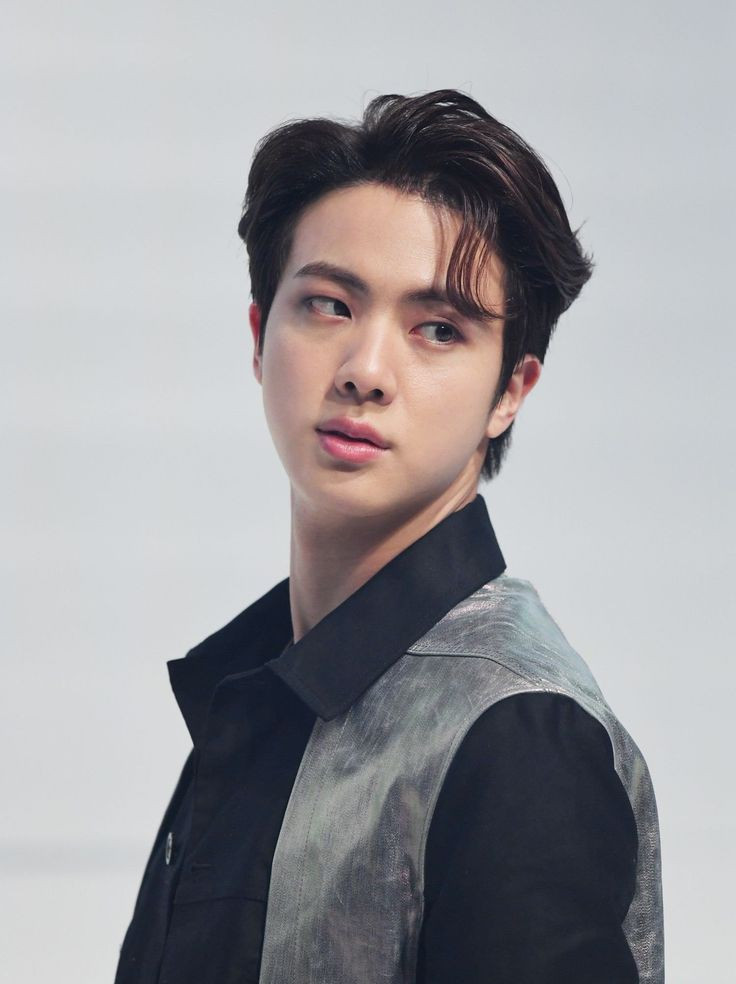 Would you like to see them in a movie together?