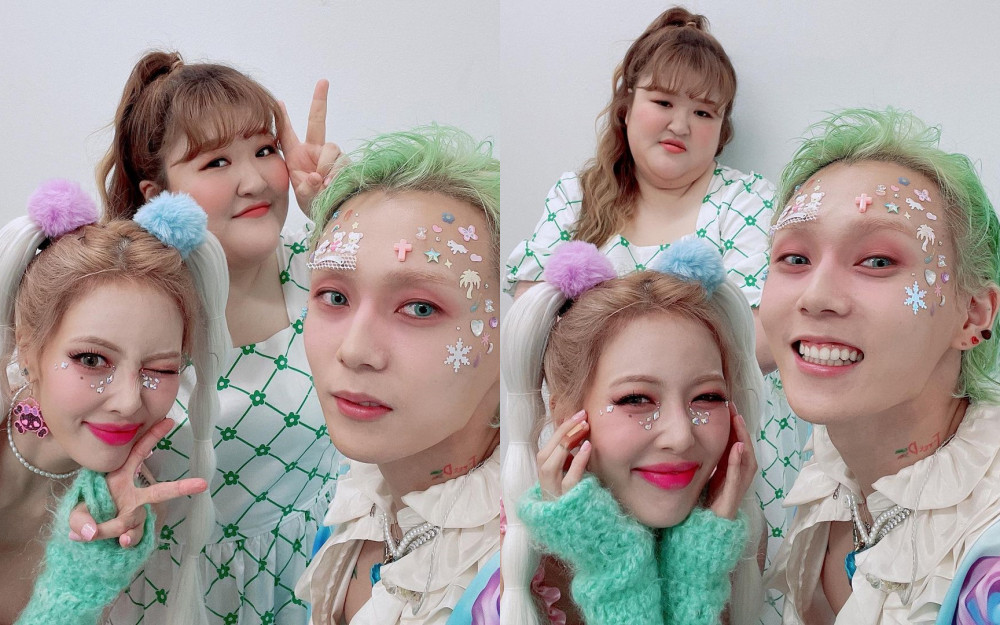 Comedian Lee Kuk Ju revealed some selfies with HyunA and Dawn.
On September 9, the comedian posted photos with various hashtags making netizens and fans laugh. She wrote, "My good dongsaengs." In the photos, Lee Guk Joo was seen posing with the two artists as they took selfies together.

In the photo, HyunA and Dawn are seen with various gems adorning their faces while Lee Guk Joo was seen wearing a white with a green print one-piece dress.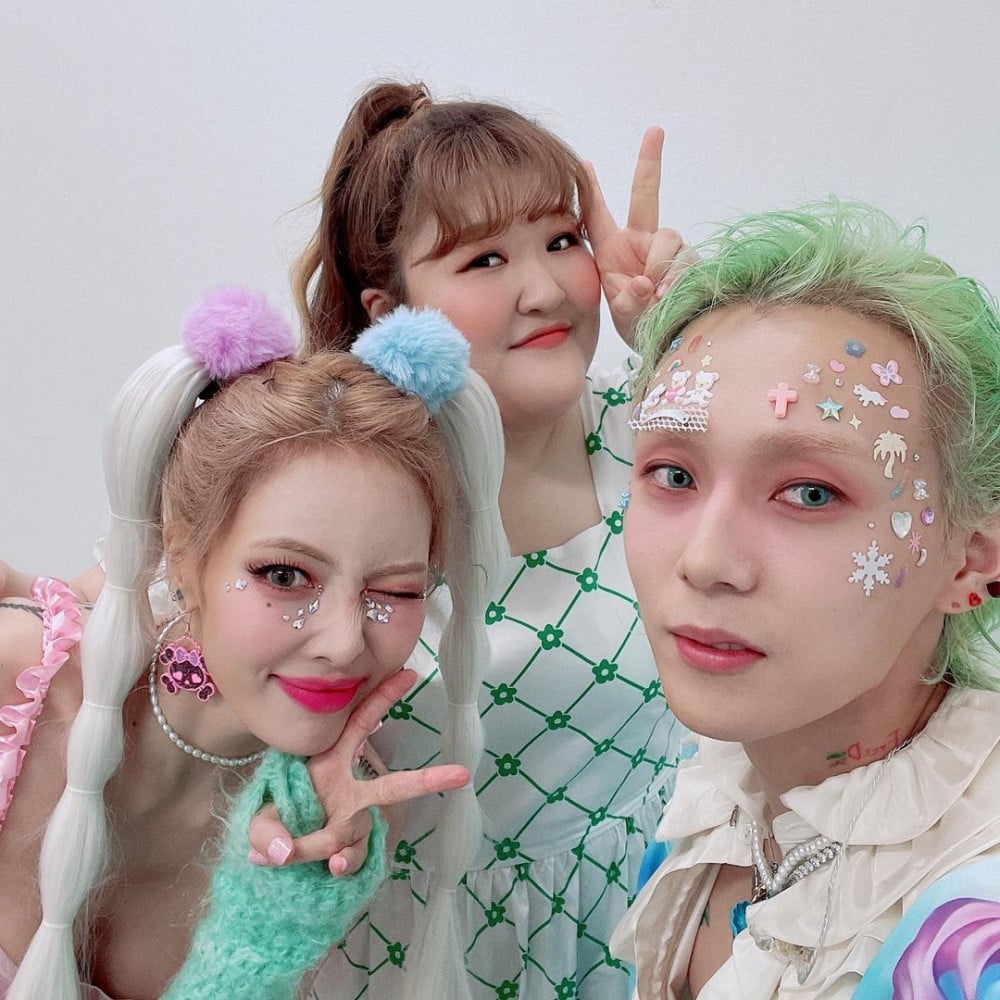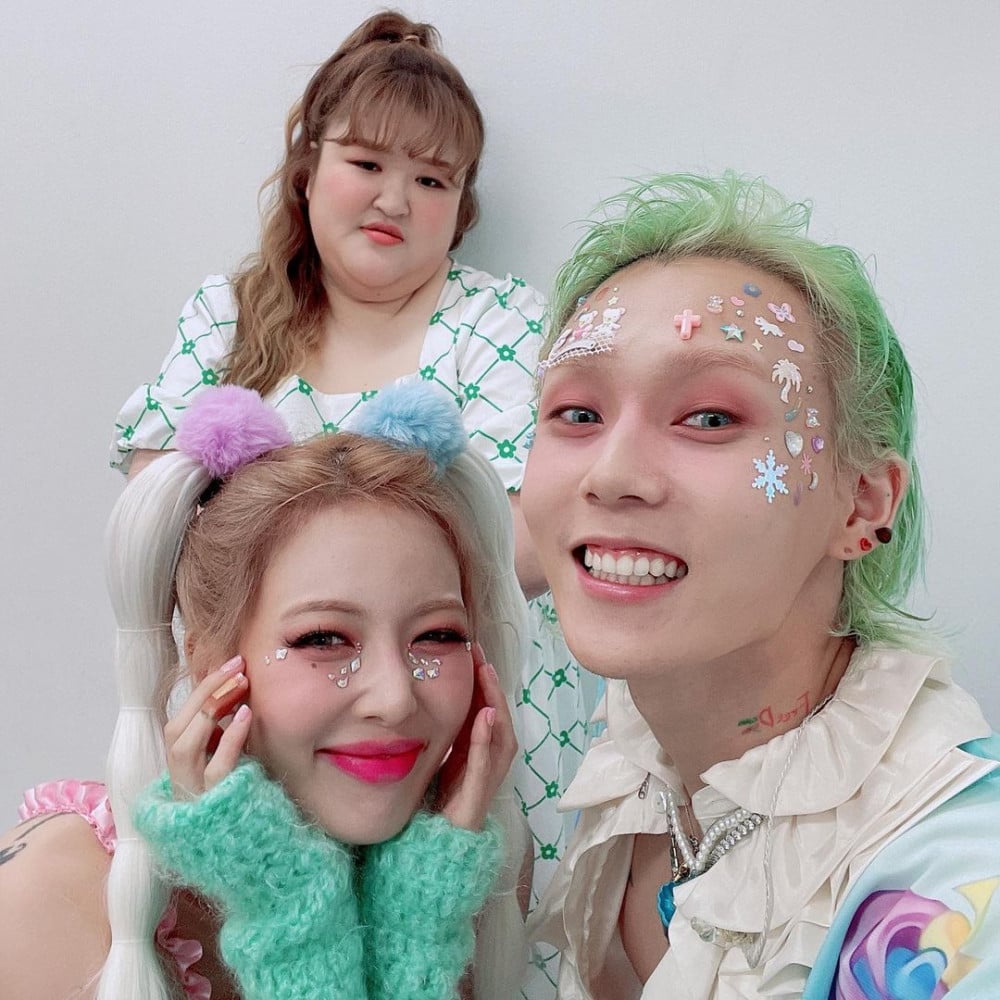 The comedian explained, "'PING PONG' song is good, chemistry is good, the energy is good." Then she joked, "I get hit with a reality check when I take photos with couples. I failed to keep my facial expression composed."

Meanwhile, Lee Guk Joo is currently appearing on tvN's 'Comedy Big League.' HyunA and Dawn recently made a comeback with a unit EP album '1+1=1' on September 9.