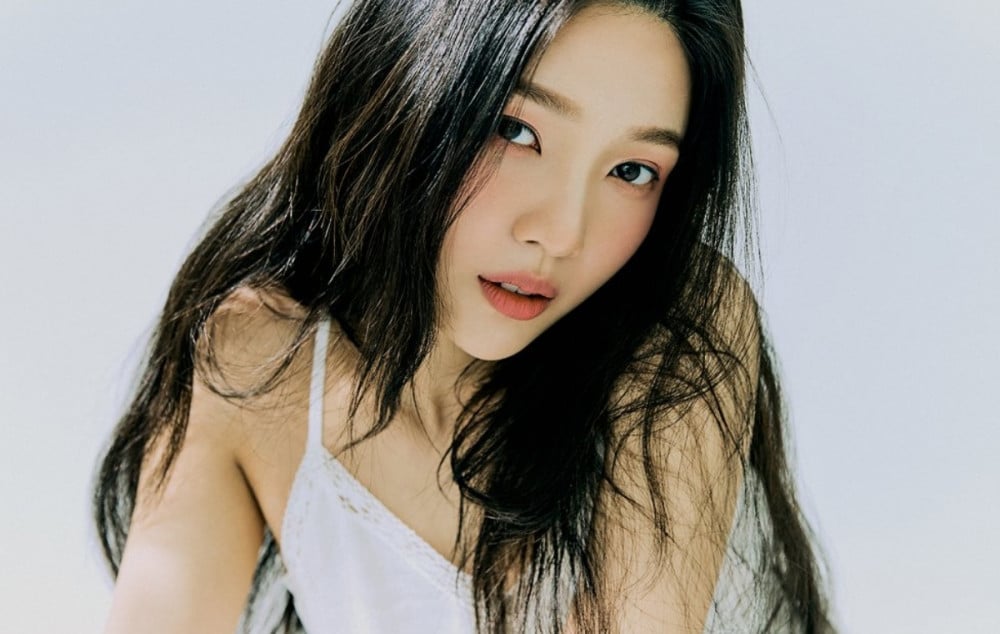 Red Velvet's Joy has opened up to fans regarding her dating news.

On August 23 KST, a few hours after her relationship with R&B singer Crush was confirmed, the idol took to fan community Lysn to share a personal message.
"ReVeluv, hello!! It's Joy," she began. "ReVeluv who were shocked more than anyone by the sudden news. I'm really sorry. I wish I could have told you beforehand, but you were really shocked, right?"
"It's been a while since we performed together, and the members and ReVeluv were all excited, so I am really sorry as I don't think I should have worried you. We're at the stage of figuring out each other's feelings and getting to know each other little by little, so I'm cautious and embarrassed that articles came out so quickly, but I'm writing this because I think ReVeluv was more surprised than me," she continued.

"ReVeluv who have always loved me and cared for me, I hope that you understand and support me. I'm really sorry that I suddenly surprised you, and I'm worried that you'll be bothered with a lot of worries today," she concluded. "I, who will not worry you more, will put in even more effort!! Our ReVeluv who always give me your unyielding love, I'm sorry and I love you!!!!"

Meanwhile, both SM Entertainment and P NATION have confirmed that the two have recently begun dating after first becoming acquainted last year through collaboration single "Mayday."