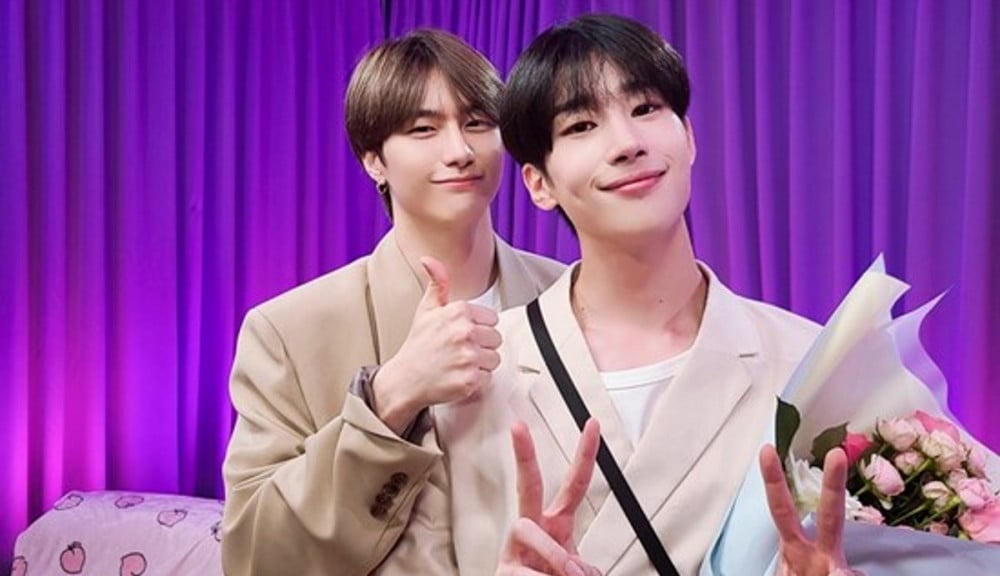 VICTON's Seungwoo said his goodbyes to Naver NOW's 'Blanket Kick' ahead of his military enlistment.

On July 13, Seungwoo delivered the news of his departure from 'Blanket Kick', which he's been hosting alongside fellow VICTON member Seungsik since the radio show's premiere in April of last year. Listeners were particularly touched by surprise letters from Seungwoo's friends and VICTON members, who wanted to wish him an early happy birthday.

At the end of the show, Seungwoo showed tears as he said, "I think I was able to take care of every aspect of Han Seungwoo as a human and as a singer on 'Blanket Kick'. I'll come back as a healthier, cooler, more mature person. I'll make sure to greet you smiling first whenever and wherever that may be. Thank you so much to my fans. Seungsik, you worked so hard. Directors, staff, I'll never forget. Goodbye, and see you again in good health. Thank you so much."

In other news, Seungwoo recently dropped his solo mini album 'FADE' and title song "See You Again" as his final release before his military enlistment on July 26 KST.