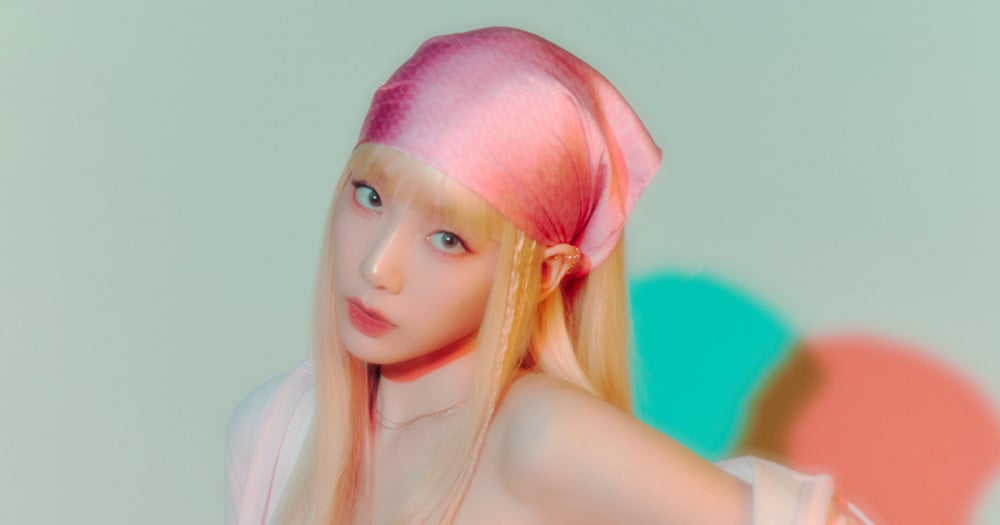 Some time after the release of Girls' Generation member/solo artist Taeyeon's new single "Weekend", some netizens raised allegations that the track shared similarities with American singer Doja Cat's hit songs "Say So" and "Kiss Me More".
It was also pointed out that the "Weekend" MV also seemed to be heavily influenced by Doja Cat's music and visual style.
In fact, some Korean music critics have also decided to comment on the issue.
Music critic Kim Do Heon said,
"There are two different personas in this song, which talks about a comfortable time off from the busy day-to-day. The first persona is Doja Cat. Everything about 'Weekend', from the smooth guitar tone, to the rigid disco beat, and the psychedelic vocal tone, demonstrates its intent to resemble Doja Cat's 'Say So' and 'Kiss Me More'. The font design of '1990's Pop Star' and the pink tone of the MV aim for somewhere in between these two tracks. When Taeyeon goes from the first chorus to doing the rap herself, the shape of her role model becomes even clearer."

Music critic Jung Min Jae said,
"Hmm... for me, it seemed like the song tried to reference Doja Cat in various ways, so I wasn't pleased with it."

Music critic Lee Dae Hwa said,
"Taeyeon's new single 'Weekend' is like a song that mashed Doja Cat's 'Kiss Me More' and 'Say So'. It combines the straight retro disco style of 'Say So' with the pink/purple MV artwork of 'Kiss Me More'. The sensual and bleary singing style also resembles Doja Cat exactly."

In addition, some media outlets also raised a critical gaze toward K-Pop's "failure to remain original". One media outlet stated,
"Many netizens online are currently in a heated debate about Taeyeon's new song 'Weekend'. They claim that it strongly resembles a combination of Doja Cat's 'Say So' and 'Kiss Me More'. Not just in the singing style or music style, but even in the MV, the album artwork, etc. One industry insider remarked, 'It's difficult to categorize this song as purely 'plagiarism' or 'not'. There are occasions when songs take influence from other music styles, artwork, etc, but in this case, there are too many exact similarities that a controversy over the topic wouldn't be a surprise."


Do you think Taeyeon's "Weekend" resembles Doja Cat's sound?