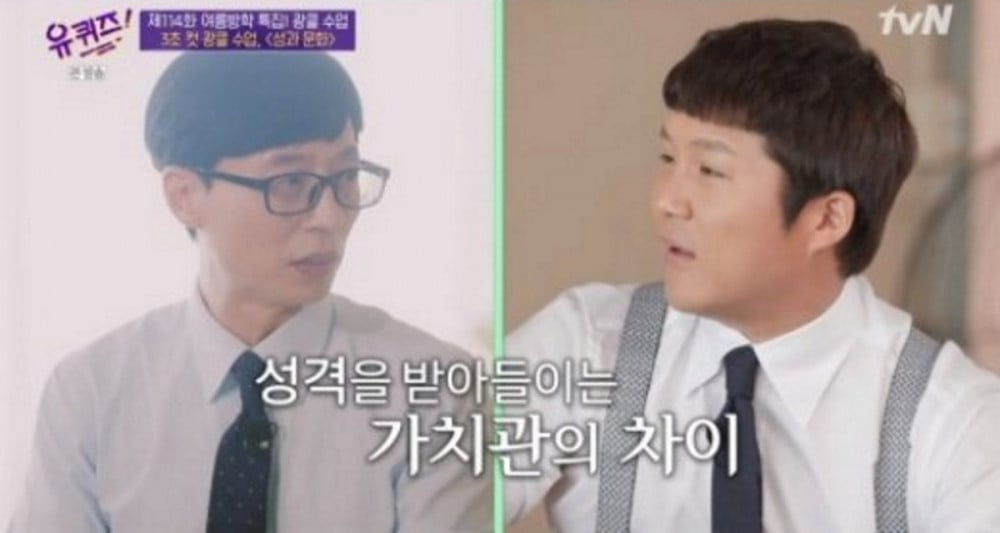 Jo Se Ho opened up about being afraid of love on 'You Quiz on the Block'.

On the July 7th episode of the tvN variety show, Jo Se Ho and Yoo Jae Suk invited "sex and culture" professor Park Sae Rom for an interview. After listening to Professor Park's advice, Jo Se Ho expressed, "Yoo Jae Suk hyung told me, 'You need to date. Date first, and then you'll see.' I end up not dating anyone because I don't want to disappoint anyone."

The professor responded, "You have a lot of thoughts about making someone satisfied, but that's a bias. I think you should be a little more bold. Do you believe in premarital purity?" Surprised, Jo Se Ho responded, "No. I'm afraid of love. I'm afraid that there will be a breakup."

What do you think of Yoo Jae Suk's advice?