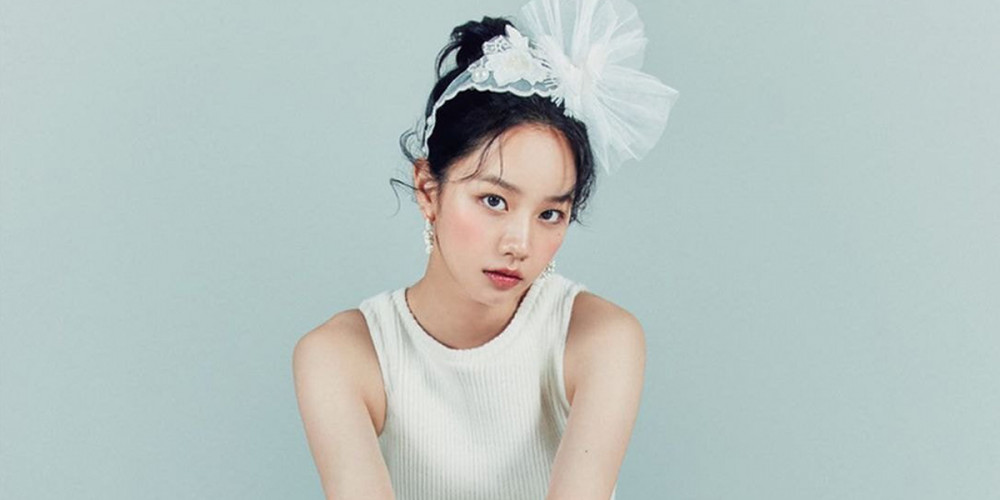 Girl's Day's Hyeri displayed her elegant, ladylike side in her latest pictorial with 'Cosmopolitan' magazine!
For the pictorial, Hyeri boasted her sweet and lovable charm in intricate dresses, portraying a different image than her character Lee Dam in her latest tvN drama series, 'My Roommate Is A Gumiho'.
During her interview with the magazine, Hyeri opened up about her well-known personality as a bright and cheerful extrovert. When asked about her method of befriending new people, she stated, "I'm a question killer. If someone is curious about me, that means that they want to be friends, right? So I ask a ton of questions. Even if it's a situation where people are gathered for work, I ask about all kinds of little things. What have you been up to lately? Where do you live? I look for answers I can relate to."
On the other hand, Hyeri also reflected on how she handles feeling downcast, or "blue". She responded, "Generally speaking, that kind of downcast or "blue" feeling doesn't come to me very often. If something negative happens, rather than feeling sad, I feel angry! I'm the type to get angry on the spot, and I need to let it all out. But once I let it out, I feel better right away and I don't linger on things."
Finally, Hyeri also talked about learning new things about herself while acting in the role of Lee Dam for 'My Roommate Is A Gumiho'. She shared, "If a person like Hyeri tried to befriend Dam, she would think to herself, 'What is this person doing? We're not even close yet, so why is she so excited by herself?'. While playing the role of Dam, I realized that I may not have given enough space to people whose personalities are different from me. If you try to get to know Dam better, she becomes more closed off. So I felt that from now on, I need to consider those kinds of feelings too."