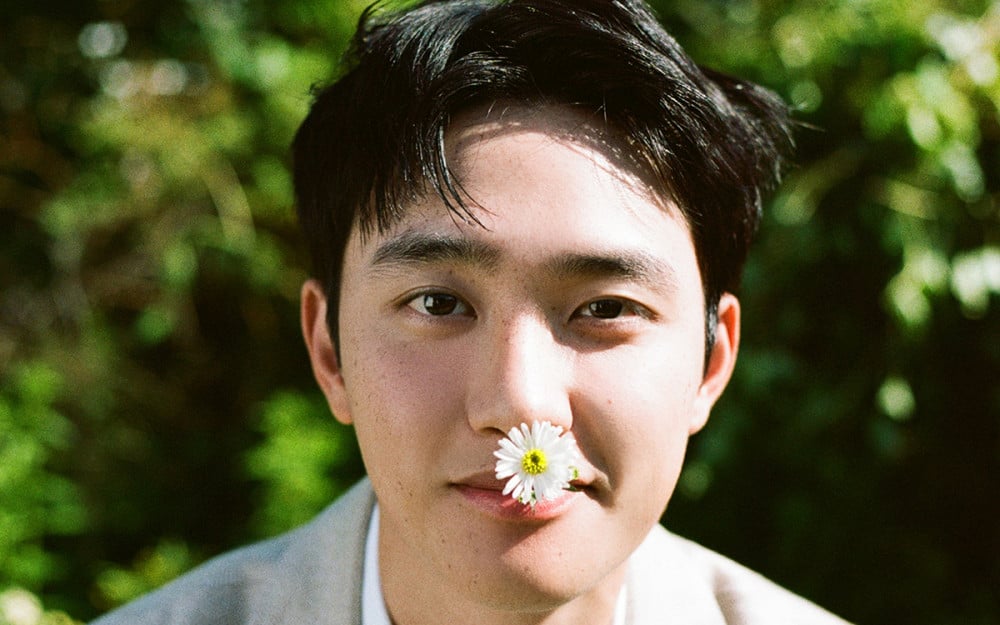 In light of the release of his 1st solo mini album 'Empathy' back on July 26 at 6 PM KST, EXO's D.O. opened up to fans about his first ever solo album project, and what it was like preparing for it.
First, D.O. talked about why he chose an overall acoustic-theme for his first solo album. "I centered this first album around music that I've always wanted to try. I personally really love the sound of the acoustic guitar, and it is also a sound that is easy and comforting to listen to," the EXO member stated.
Next, D.O. touched on choosing rapper Wonstein as the featuring artist for "I'm Gonna Love You". He revealed, "The only person who came to my head when I first heard 'I'm Gonna Love You' was Wonstein. I'm so thankful that he accepted the request to feature in the song, and it was my first time working with a featuring artist like this, so it was a very new and enjoyable experience."
Why did D.O. decide to sing an English version of "Rose" and a Spanish version of "Si Fueras Mia" (Korean ver. 'It's Love') as bonus tracks? "When I first received these tracks, the guide versions were each in English and Spanish, respectively. I enjoyed the mood of the original lyrics to both songs, so I wanted to sing the original versions as they were."
Finally, D.O. relayed a message to EXO-Ls for waiting patiently for his solo album release. D.O. shared, "Hello everyone, it's EXO's D.O. I've come to greet you with my first solo album. Because it's my first solo album, I'm both nervous and excited. I worked hard on it hoping that listeners would feel a positive energy from the songs, so I very much hope that you will feel happy after listening to the album. Please don't skip your meals and stay healthy. Thank you."

Have you had a chance to listen to all of the tracks from D.O.'s 1st mini album 'Empathy'?