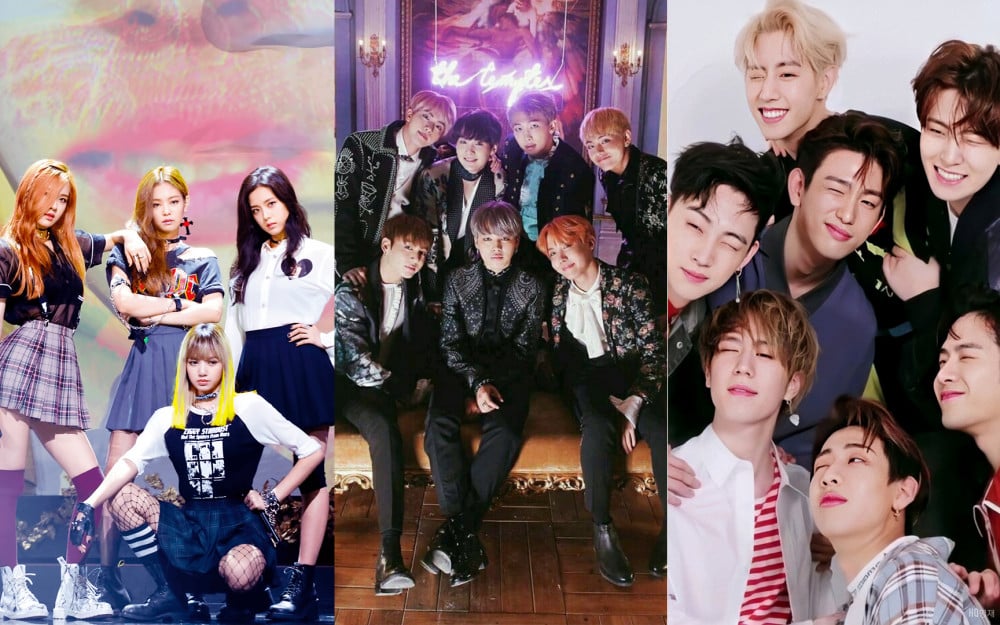 2016 can be called the year of the start of the third generation idol groups as many of the top idol groups today were mostly rookie groups during that year and was the year when many of the idol groups released hit songs back to back.
Many netizens agree that the year 2016 was the year when many of the third-generation idol groups released songs that received much love from the public. It was also the year there was a rise in popular girl groups such as BLACKPINK, TWICE, MAMAMOO, and GFriend.
Therefore, many netizens are reminiscing back at that time and truly miss that year along with the idol songs that were released. So here is the list of songs that netizens miss:

GFriend's "Rough" and "Navillera"
BTS's "Fire" and "Blood, Sweat, and Tears"
IOI's "Dream Girls" and "Very Very Very"
Seventeen's "Pretty U" and "Very Nice"
BLACKPINK's "Whistle," "Playing with Fire," and "Boombayah"
Red Velvet's "Russian Roulette," and "One Of These Nights"
MAMAMOO's "You're the best" and "Decalcomanie"
TWICE's "Cheer Up" and "TT

Lovelyz's "Destiny"
GOT7's "Hard Carry" and "Fly"


EXO's "Monster" and "Lotto"
Netizens commented, "I really miss this time," "I really like the third-generation groups," "I love 2016 songs, this was when BTS was skyrocketing into popularity with Blood, Sweat, and Tears," "This was when BLACKPINK debuted with a bang!" "This was really legendary," "This was the best year," and "This brings back memories."