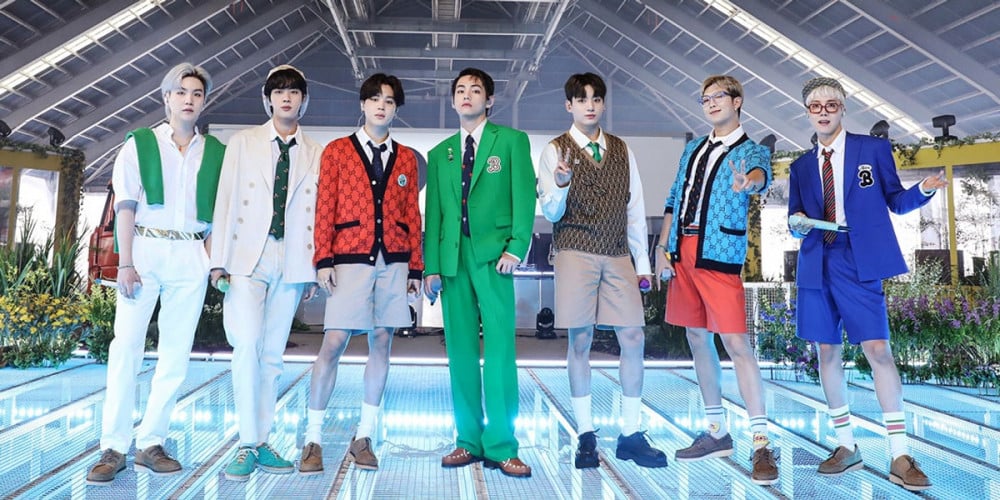 BTS topped the idol chart for the third week of July.
In the 3rd week of July (July 23 - July 29), BTS ranked #1 on Idol Chart's 'Acha Ranking' with a total of 19,658 points, including 1,727 points in sales/streaming, 14,316 points in YouTube, and 3,425 points in social media activities. 'Acha Ranking' is a chart that measures the influence and recognition of an artist by comprehensively quantifying their physical album sales, digital music streamings, radio broadcasts, and social media activities. With BTS consistently topping the US Billboard 'Hot 100' chart with their singles "Butter" and "Permission to Dance", it is no surprise that they have a strong lead in sales/streaming.

aespa came in second with a total score of 7,838. IU (total 7,222), Brave Girls (total 5,207), TWICE (total 3,922), Taeyeon (total 3,470), Lim Young Woong (total 3,360), Lee Moo Jin (total 3,162), Oh My Girl (total 2,959) and BLACKPINK (total 2,901) followed, in that order.
Meanwhile, BTS was also ranked #1 on Idol Chart for the second week of July, as seen below.