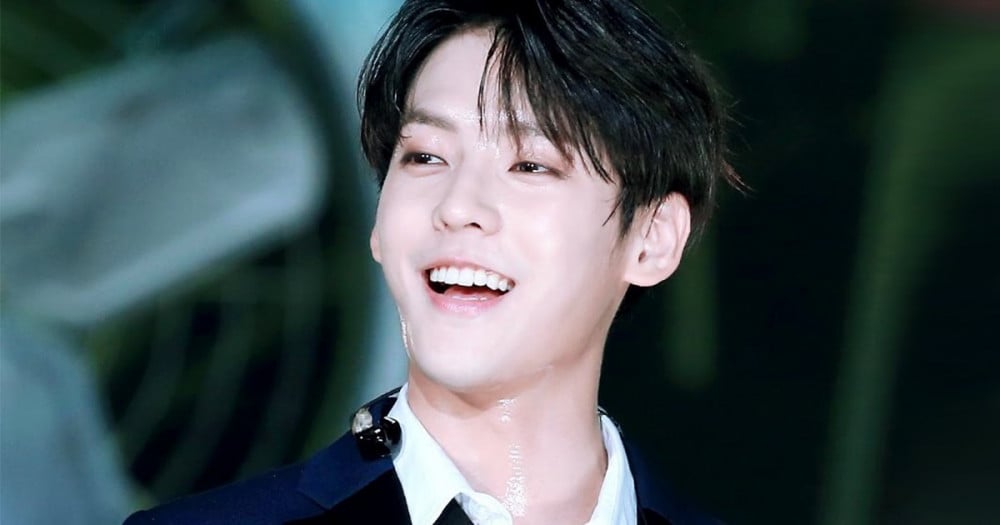 BTOB's Minhyuk updated his fans after his recovery from COVID-19.

On July 30, Minhyuk turned on an Instagram live broadcast. He told his fans, "I was discharged [from the hospital] today. I returned, thanks to all of you who have been encouraging me. Many of you were curious after hearing the news, so I turned on this live broadcast to tell you how I have been doing."

Minhyuk previously tested positive for COVID-19 after feeling abnormal symptoms, and suspended all activities to focus on his treatment. During his Instagram live, fans noticed that Minhyuk had lost a lot of weight. In response, Minhyuk said, "A lof of you are saying that I lost a lot of weight, and you're right. I had prepared for a body profile photoshoot, so I worked hard to exercise and weighed 62 kg without a lot of body fat. But when I was discharged today, I weighed only 58 kg."

Minhyuk also revealed that because his temperature had gone up to 40 degrees celcius, an ambulance had to take him to the hospital at dawn, where he was hospitalized for a week. Minhyuk stated, "During the seven to eight days since I started to feel the symptoms, my temperature stayed consistently at 39 degrees. Even though I received fever reducers, my reduced temperature was 38 degrees. Some people are asymptomatic or have mild symptoms that don't become serious, so that's good. But as a person who suffered [from symptoms], I really would like to tell you all to be very careful."