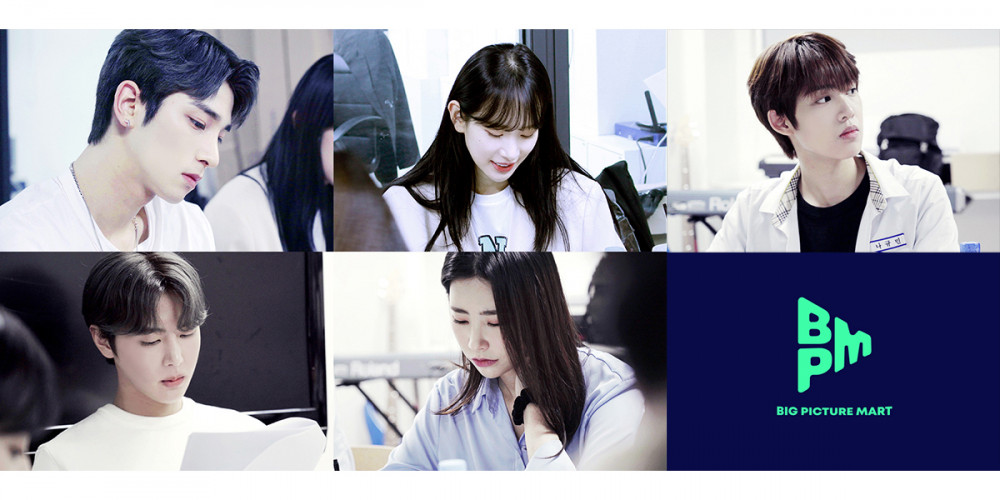 Idol stars including SF9's Jaeyoon, Cosmic Girls's Seola, DIA's Ki Hee Hyun, BAE173's Hangyul, and BAE173's Doha recently attended the first script reading for their upcoming new web drama series, 'Love In Black Hole'!
In partnership with the city of Wonju, 'Love In Black Hole' tells the story of a college student named Eun Ha, who one day receives an anonymous love letter through a supernatural portal - the white hole!
The female lead Eun Ha will be played by Cosmic Girls's Seola, alongside BAE173's Hangyeol who will be playing the role of Eun Ha's childhood best friend, Tae Yang. SF9's Jaeyoon joins this crew as the most popular sunbae on campus, Sung Woon, while BAE173's Doha takes on the role of a cute younger boy with a crush on Eun Ha, named Hae Myung. Last, but not least, DIA's Ki Hee Hyun plays the role of a girl who was forced to give up a career in music due to her parents' pressure, Anna.
Also starring Kwon Oh Joong, Moon Su In, and more, the sci-fi fantasy romance web drama 'Love In Black Hole' begins filming some time later this month!