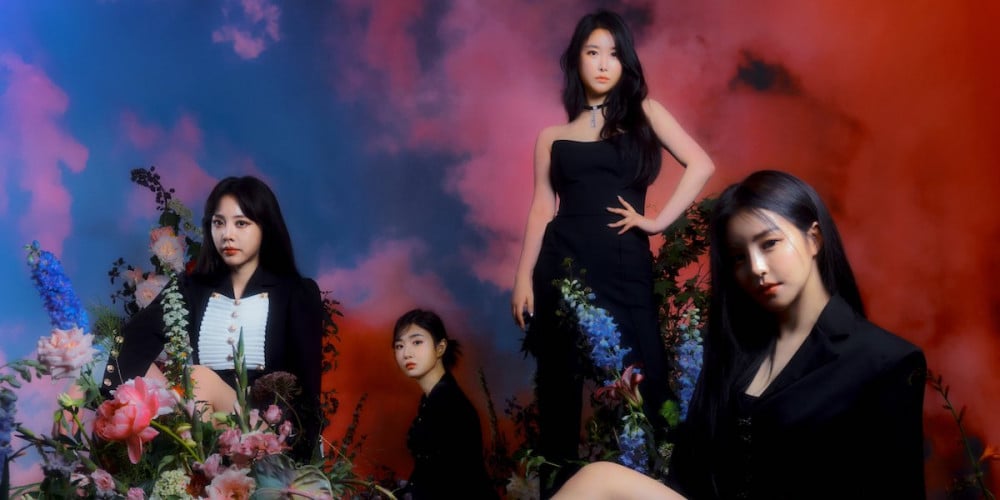 Netizens have discovered the title of Brave Girls's upcoming comeback song, and the response is explosive already!
As many of you know, Brave Girls will be returning this June 17 at 6 PM KST with their 5th mini album, 'Summer Queen'. In light of their upcoming comeback, the Brave Girls have submitted all 5 tracks from their new mini album for broadcast approval. All 5 tracks have been approved, and thanks to the fact that the approved list of songs was published online, fans were able to find out a little early what the girls' title song is called!
As you can see below, Brave Girls's 5th mini album features a total of 5 tracks including "Chi Mat Ba Ram" (literally "The Swish of a Skirt"), "Pool Party", "Summer By Myself", "Fever", and the English version of "Chi Mat Ba Ram".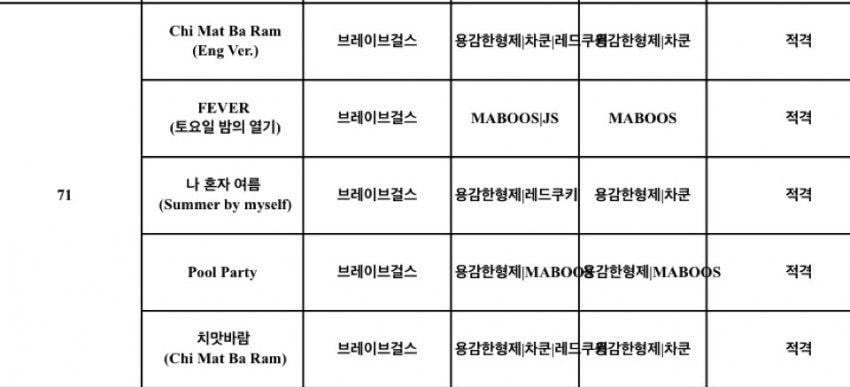 Fans then confirmed that of the 5 listed songs, "Chi Mat Ba Ram" was most likely the title song, as Brave Brothers previously posted the below spoiler image from Brave Girls's upcoming MV. The MV still seems to show a choreography move with the movement of the skirt involved!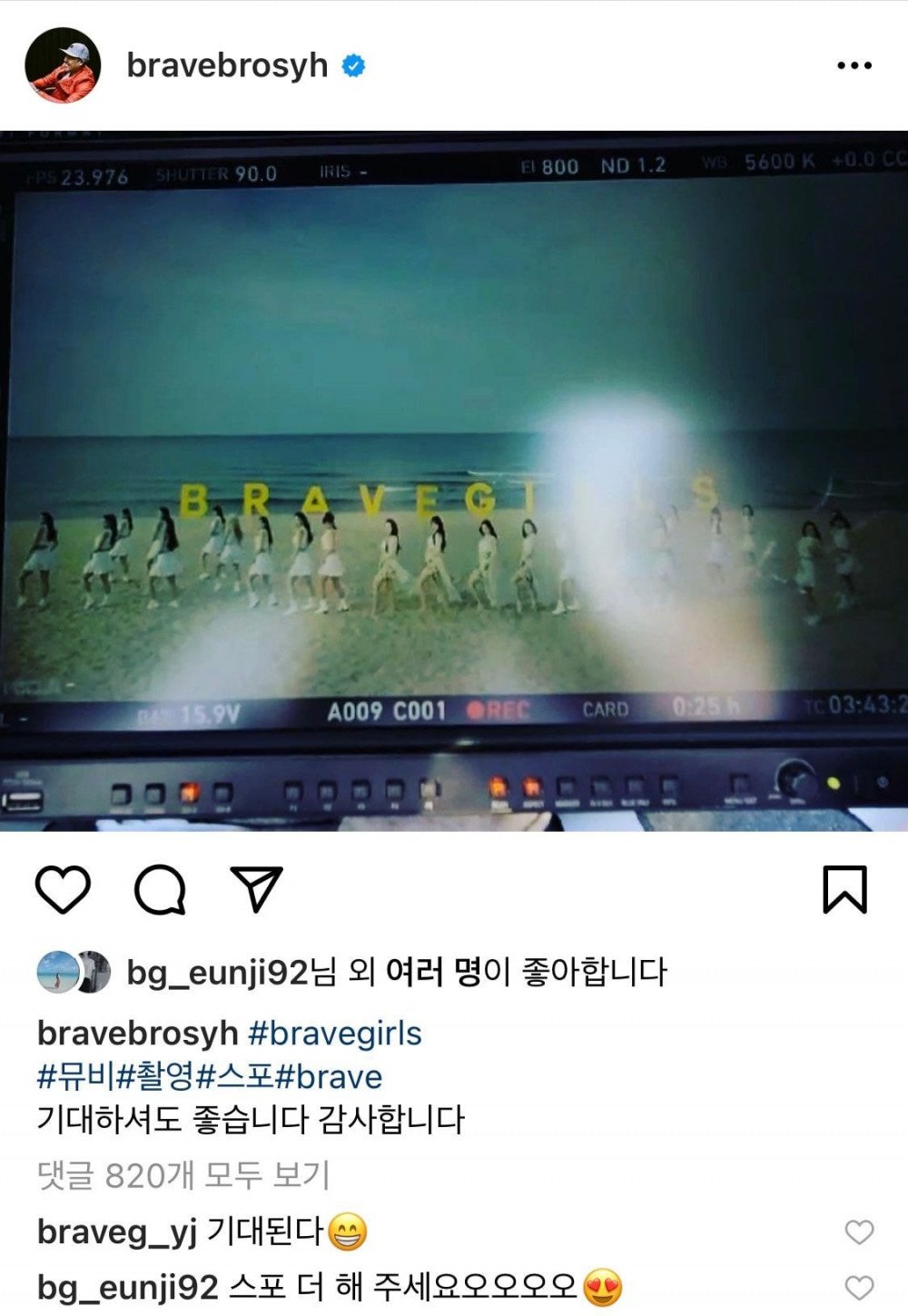 With the new discovery, netizens reactions have been very vocal on online communities, discussing the selection of the phrase "Chi Mat Ba Ram" as the song's title.
The phrase "Chi Mat Ba Ram" has several meanings in Korean. The first and most obvious meaning is "the swishing movement of the edge of a skirt". Second, the phrase can also be used to describe the actions of a woman who is "overstepping or being overly obnoxious". Third, the phrase has historically been used to refer to " a newly married woman" in a mocking or joking manner.
Some netizens said,
"I don't know about this title..."
"The title sucks."
"It's Brave Girls so I'm gonna listen to it once it's out but... the title honestly makes me not want to listen to it."
"I'm worried about the lyrics..."
"The phrase reminds me of obnoxious moms."
"Why couldn't it just be 'Summer Queen'..."
"Is that really why they wore such flowy skirts in the MV still..."
While others felt,
"The title must just be for grabbing people's attention. I'm sure the song is still good."
"Come on, it's Brave Bros we're talking about."
"It's a pretty memorable title if you're a Korean."
"Brave Girls tend to have somewhat cheesy titles. But their songs are all so good~"
"It's kind of an old-fashioned phrase, which is why I like it."
"The fact that a lot of people are talking about just the title just shows you how big Brave Girls have become."
"Look at all these reactions. Brave Girls are gonna be daebak this comeback."
What do you think of Brave Girls's comeback title track, "Chi Mat Ba Ram" ("The Swish of a Skirt")?