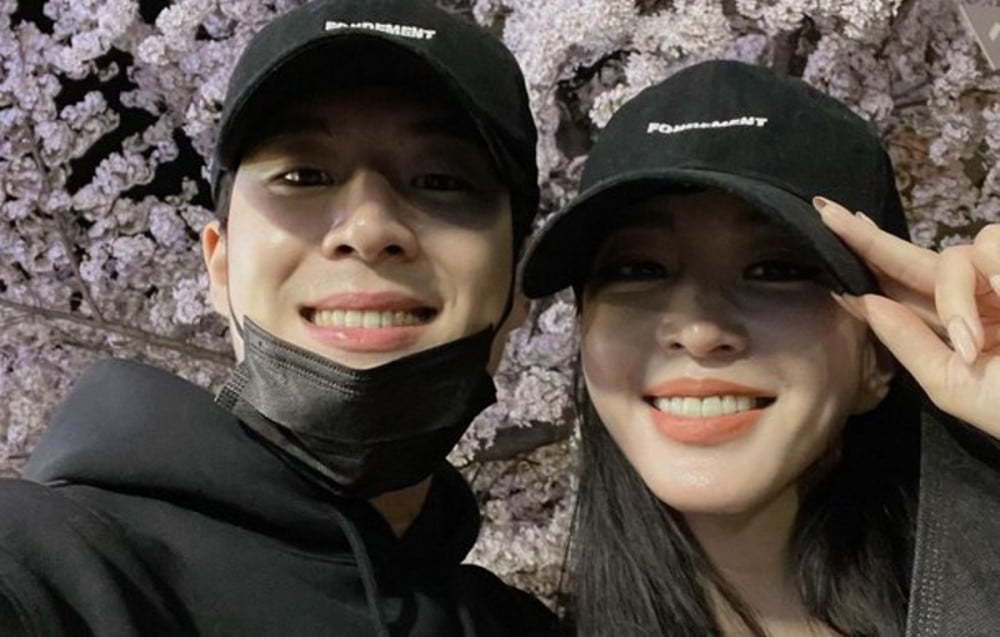 Han Ye Seul thanked fans for supporting her relationship with theater actor Ryu Sung Jae.

The 41-year-old actress recently revealed on Instagram she was dating the actor 10 years her junior, and on May 15, she shared the photo of the two below.

Han Ye Seul expressed, "Thank you so much for congratulating and blessing our love. Thank you very much. My boyfriend is 10 years younger than me, so I call him puppy. Cute, sweet, lovely, and most of all, I'm so happy when I'm with him. I'll try to raise him well. Thank you."

Ryu Sung Jae is known to have led theater productions like 'Lucky Romance' and 'In the Burning Darkness'. Han Ye Seul has also been cast as the lead of the upcoming drama 'Goodbye Romance'.