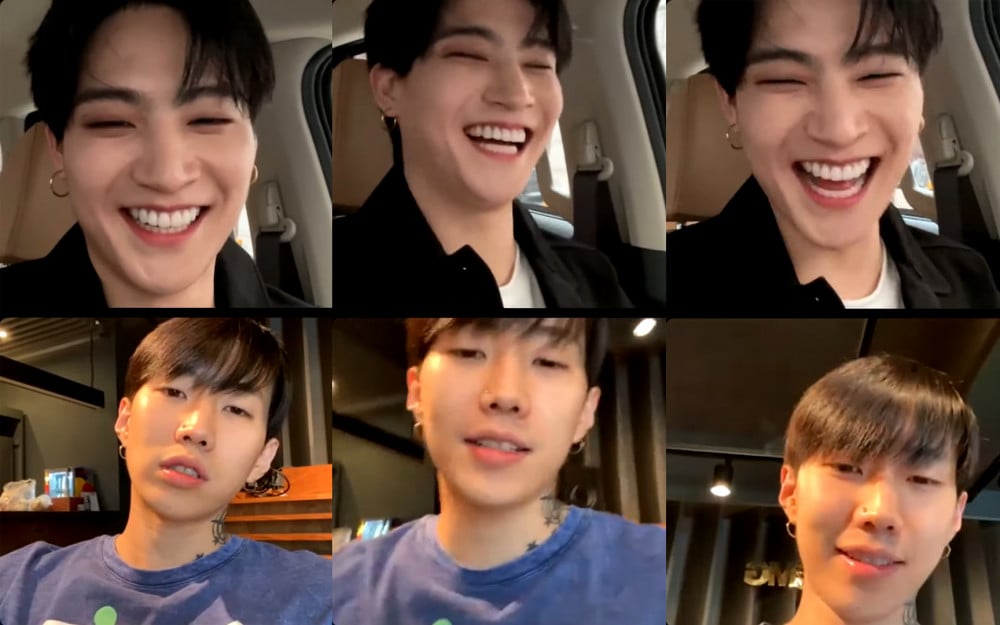 Just a few hours ago, H1GHR MUSIC officially revealed that GOT7's Jay B's signing with their label soon followed by a statement announcing that Jay B will be releasing a new single.
H1GHR MUSIC stated, "GOT7's leader Jay B is signing with H1GHR MUSIC as a new artist under the name Jay B. After signing today, he plans to release a new single on the 14th."


Soon, Jay B signed on to Instagram Live with Jay Park to greet their fans. During the live broadcast, Jay Park promised to collaborate with GOT7 before he dies and said, "GOT8 forever," just before signing off Instagram Live. Jay Park's cute remark made fans laugh in joy as they look forward to the epic collaboration.

After the live broadcast, fans took it to social media such as Twitter to express their excitement for Jay B joining H1GHR MUSIC and share this short clip.