According to Leeteuk, the first time they felt like they were part of the Hallyu Wave was when they were invited to the Pattaya Music Festival in Thailand in March 2006, which was five months after they debuted, as the representatives of South Korea. The reason they were able to gain such popularity right as they debuted was because their senior singers, such as SHINHWA and H.O.T., went abroad in Asia many times, so it was easy for Super Junior to attract their attention naturally.
"Fans came not with an interest in a specific singer, but with an interest in the entirety of K-Pop," Shindong explained. People would bring cheering fans with the name of one singer on one side and another on the other side. At this time, it was easy for fans to be part of multiple group fandoms.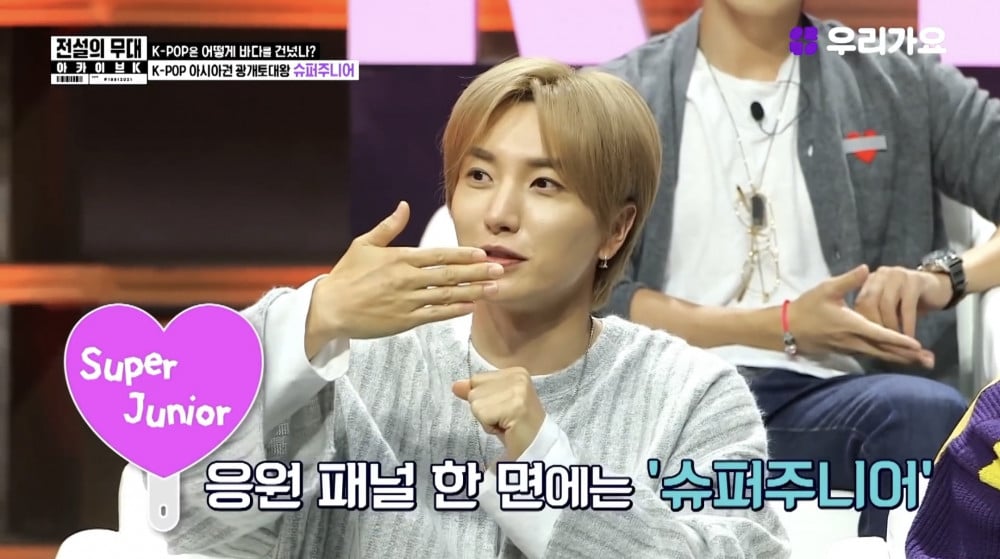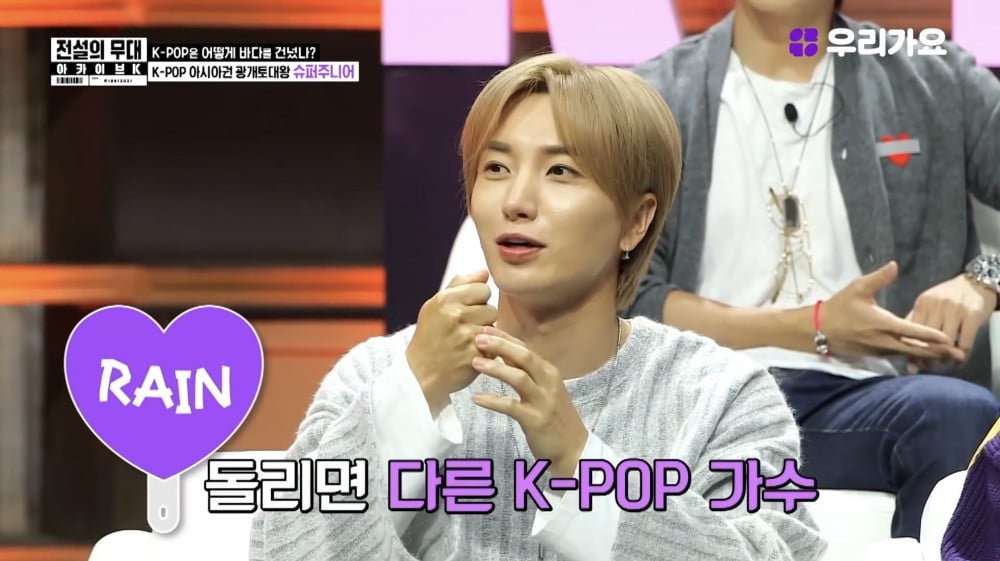 It was the first time for the Super Junior members to go on a plane when they were in their early twenties, and they were more excited about going abroad and had fewer expectations about how many fans would come to see them. Leeteuk's trick was to put a cellphone between his neck and the airplane seat to protect his hairstyle. But even as rookie singers, so many people came to see them that they couldn't leave the Bangkok airport for two hours. The fans were so excited that the glass at the airport actually broke!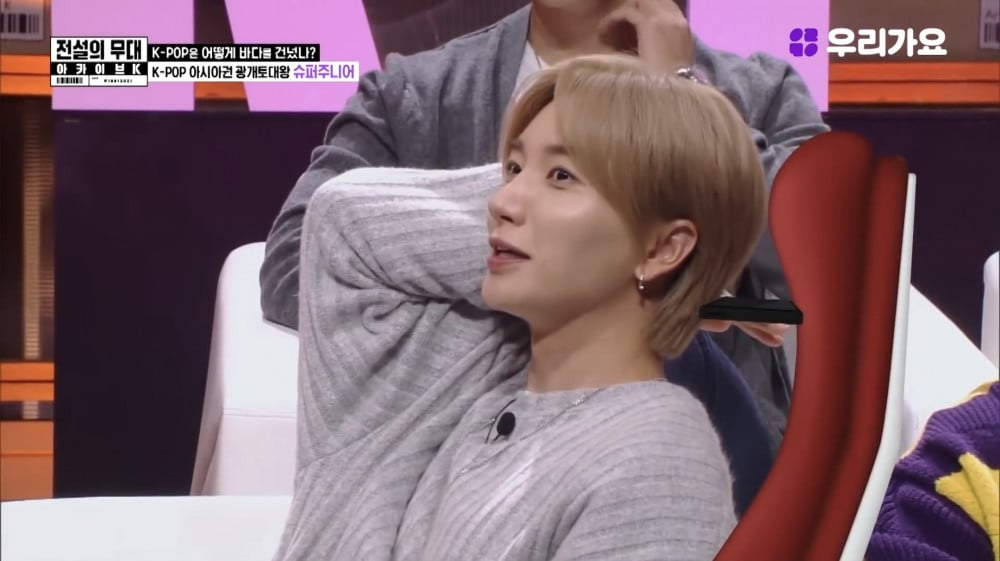 Super Junior was also the first group to introduce the concept of unit activities. The first Korean unit group ever formed was the ballad unit, Super Junior K.R.Y., which is made up of members Kyuhyun, Ryeowook, and Yesung. Following was the first Korean trot unit, Super Junior-T, the bubble-pop unit, Super Junior-H, the dance performance unit, Super Junior D&E, and Super Junior-M, which EXO-M and WayV took inspiration from in the next generations. With their widespread activities, they were able to top charts in Thailand, Indonesia, Taiwan, and Japan, even before the global hit, "Sorry, Sorry," hit the stage. "Sorry, Sorry," charted for 36 weeks in a row at number 1 at KKBox.
Even after the members went on military hiatus, when they finally returned to group activities, they were able to rank for 175 weeks from 2017 to 2021. They were so shocked that they wondered, "There is definitely a problem here. How is this possible?"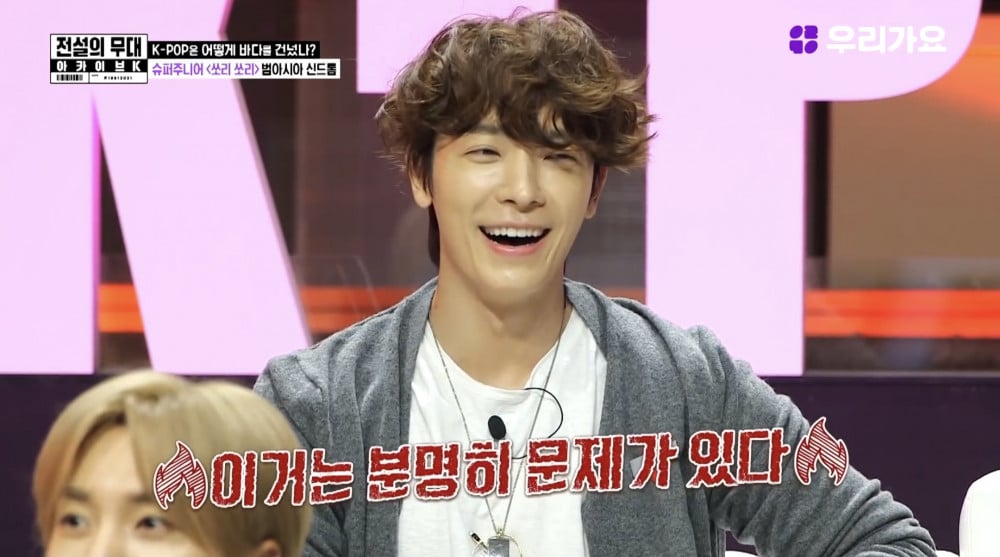 When they first heard "Sorry, Sorry," the reactions of the members were split in half. While Siwon and Donghae were part of the half who liked it, Shindong and Leeteuk disagreed. By 2009, Shindong thought hook songs were going out of trend. As the main dancer, Eunhyuk liked the choreography for "Sorry, Sorry," created by Nick Bass, and as soon as he saw it, he thought, "I want to show this dance as soon as possible."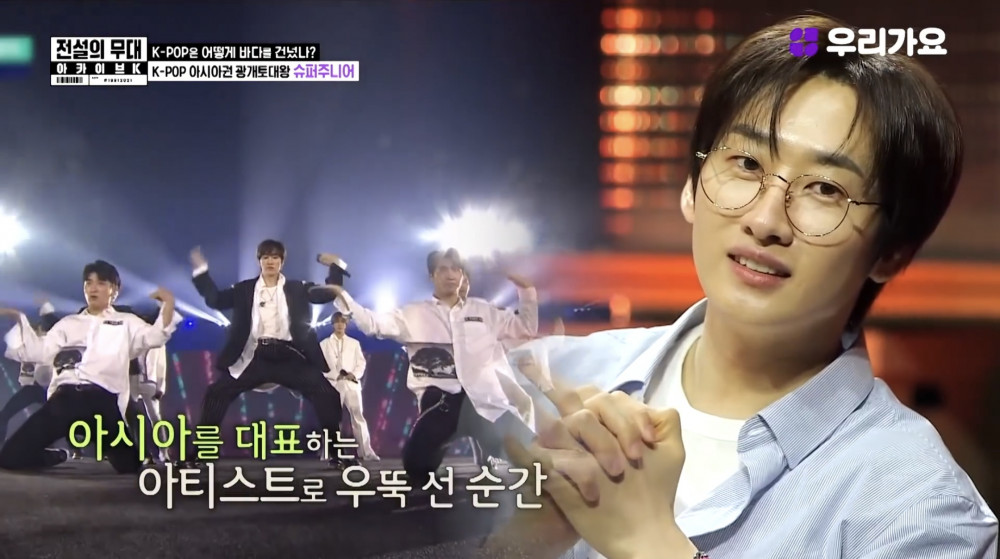 Even so, the original choreography created was much more difficult than the iconic moves all K-pop fans know today. It was actually the producer of "Sorry, Sorry," who suggested simplifying the moves so that fans worldwide could copy the straightforward points more easily. The defining characteristic of today's K-pop includes filming dance covers and forming flash mobs, so a successful song must be easy to follow along with. "Sorry, Sorry," can be attributed as the beginning of the cover dance craze on YouTube, which was a growing platform at the time.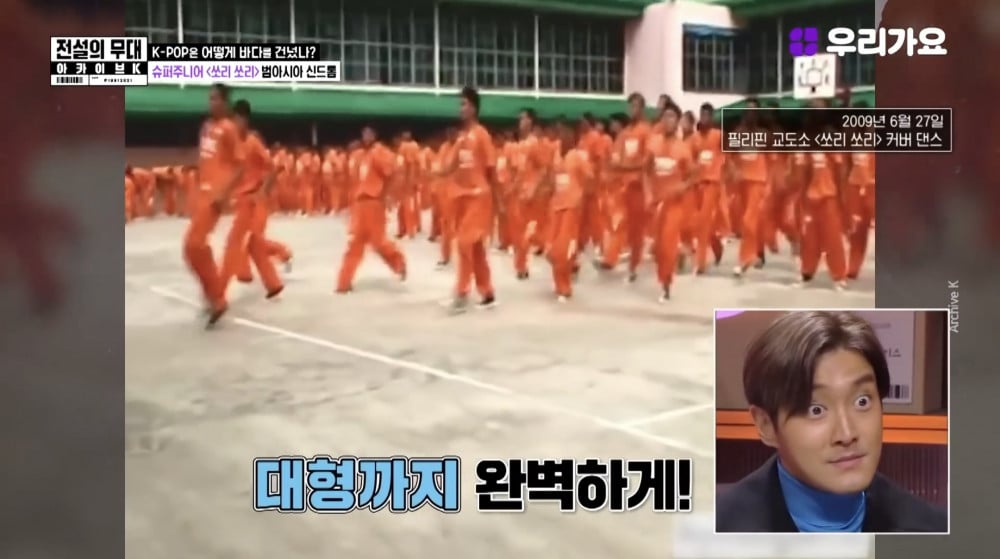 One of the most memorable cover performances of "Sorry, Sorry," for Super Junior was when they saw on the global news that a prison in the Philippines filmed their own dance cover of "Sorry, Sorry" to develop their physical strength. Siwon was surprised at how perfect their formation was. It was also amusing that the lyrics of "Sorry, Sorry," matched the self-reflection the prisoners were doing at the time. "I hope they regretted a lot after learning 'Sorry, Sorry,' and left prison," the members thought while laughing.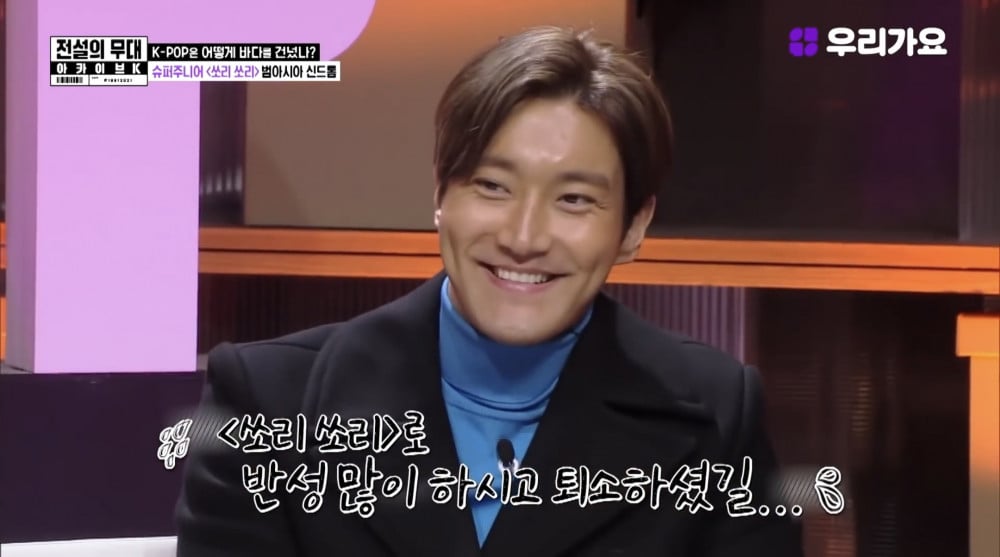 All in all, it's so fascinating, the members felt as they reflected upon their career, that they could be part of something so large that's still growing today.