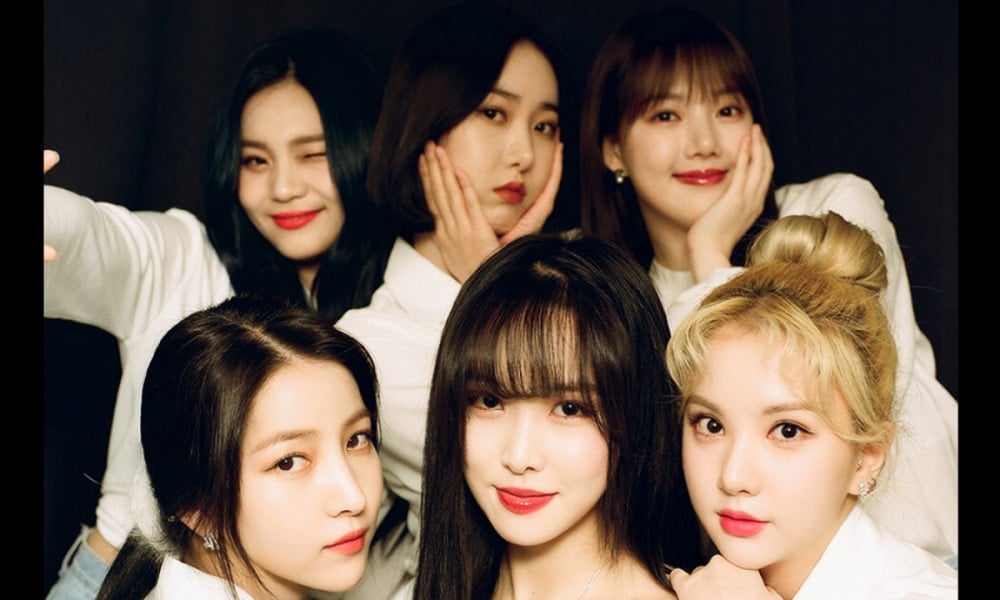 GFriend sent heartfelt messages to BUDDYs on Weverse.

On May 23 around midnight KST, GFriend members surprised fans on Weverse by leaving goodbye messages. The messages are in chronological order.


Yerin: "I miss you and love you so much. I will love you even more from now on. Thank you always. I can't find the words to describe."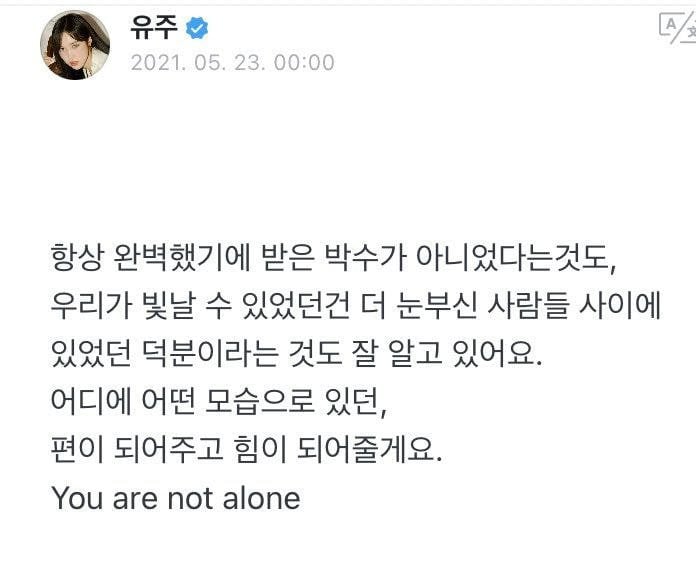 Yuju: "I am well aware that we didn't get applauded because we were always perfect and that we could shine because we were in a crowd of radiating people. Wherever you are and however you look, I'll be on your side. You are not alone."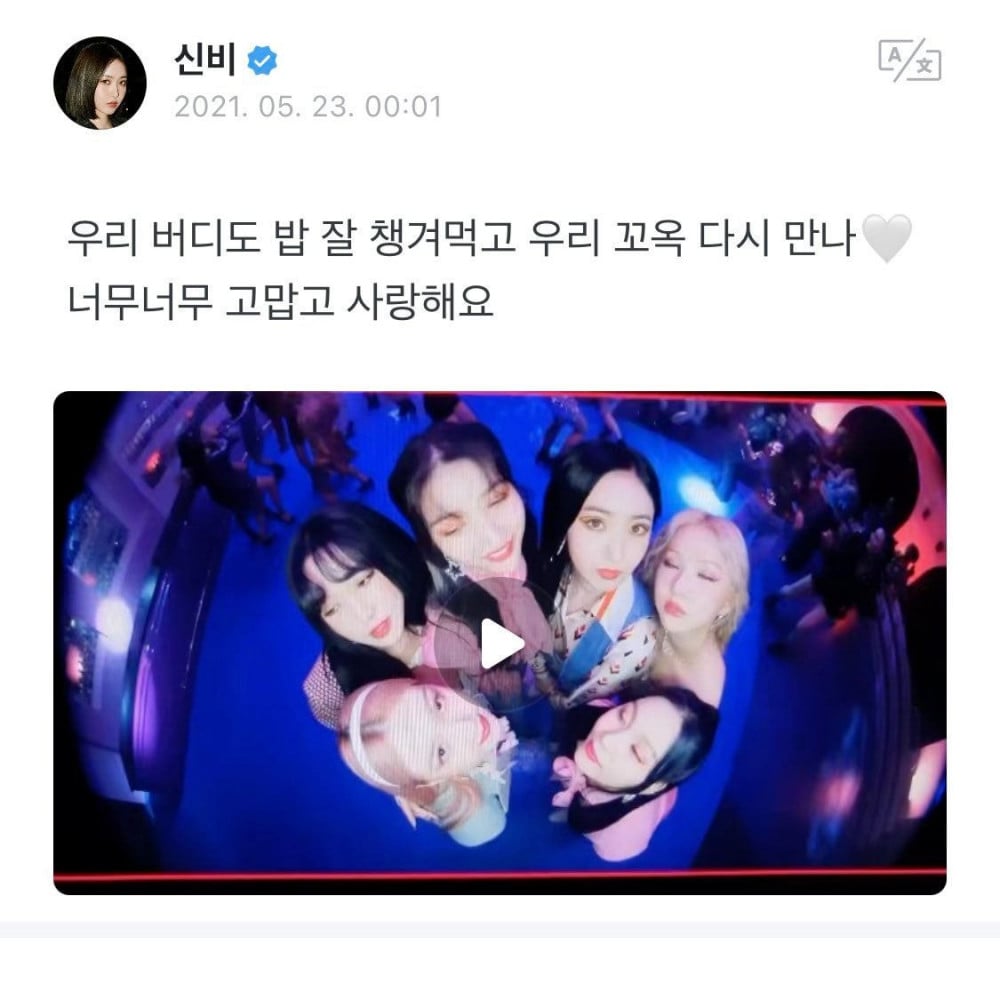 SinB: "Our BUDDY, don't skip your meals, and let's meet again. Thank you and I love you so much."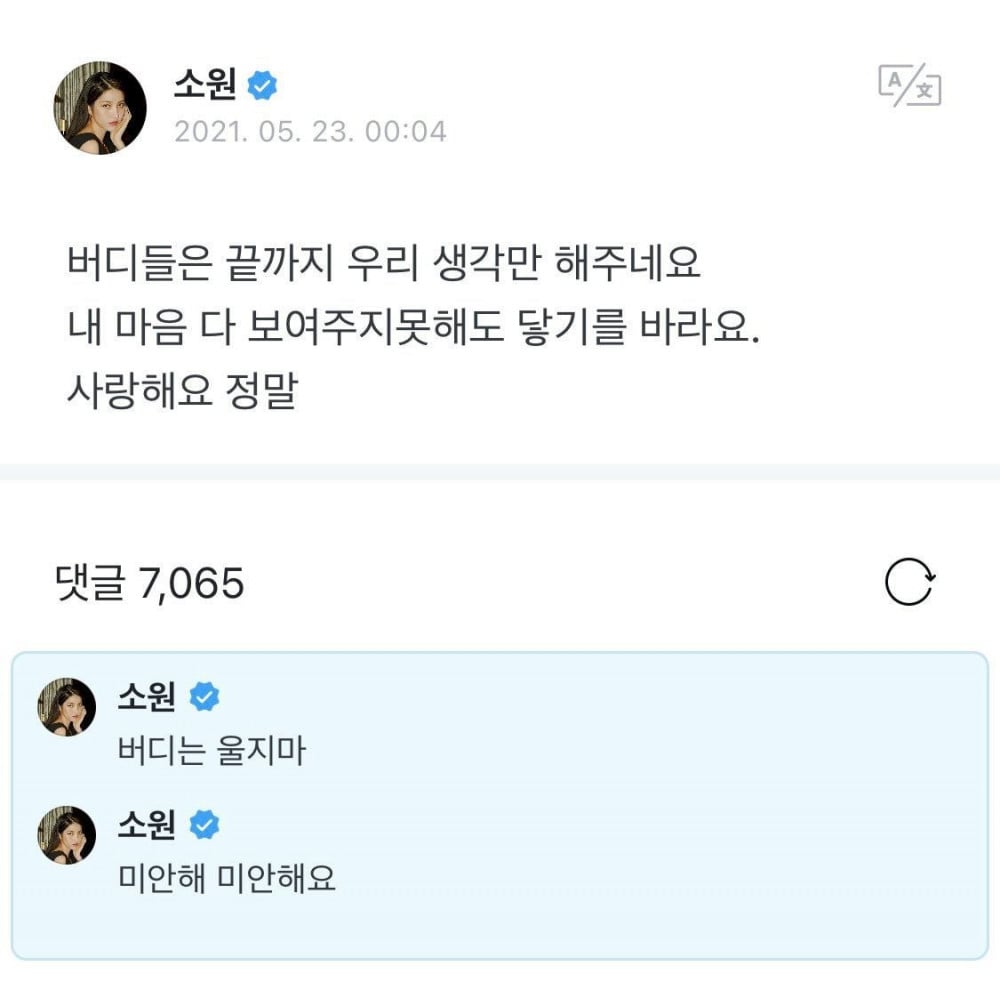 Sowon: "BUDDYs really think about us until the last moment. I can't show you all my thoughts and feelings but hope they can reach you. Love you, really. BUDDY don't cry. I'm so sorry."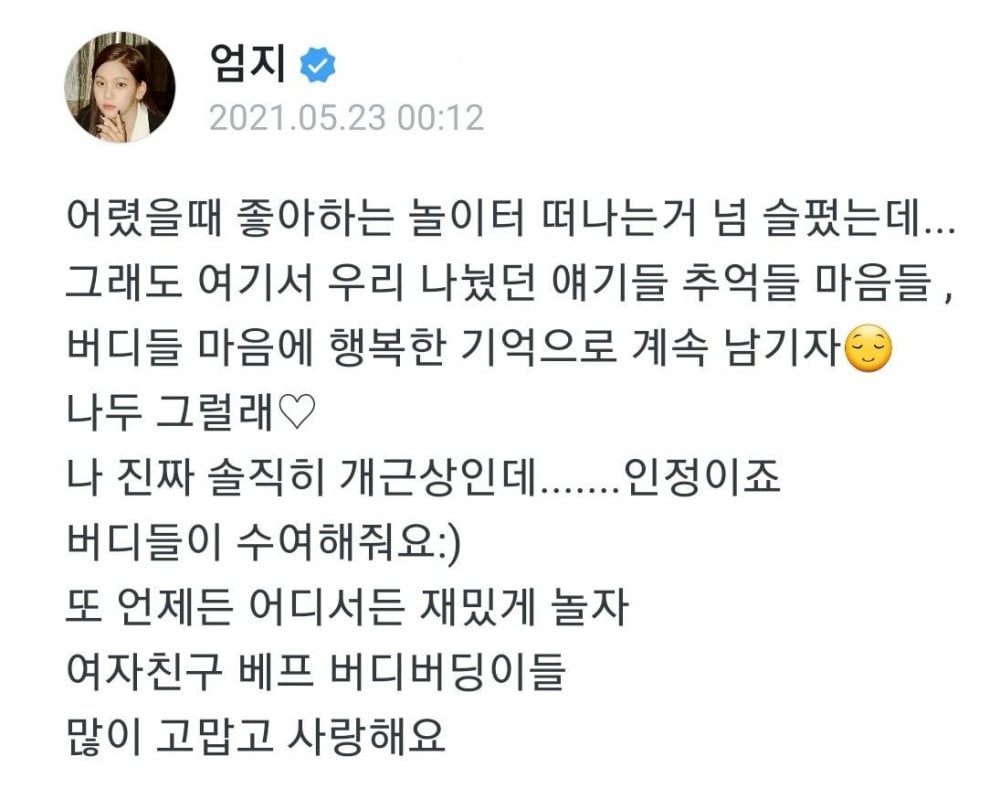 Umji: "I was so sad when I had to leave my favorite playground when I was young... But let's continue to leave our shared memories and feelings on here in BUDDYs' hearts as happy memories. I will do the same. To be frank, I should get an award for showing up every day... don't you agree? Please give me one BUDDYs :) Let's have fun whenever and wherever again. GFriend's best friends BUDDYs, thank you so much and I love you all."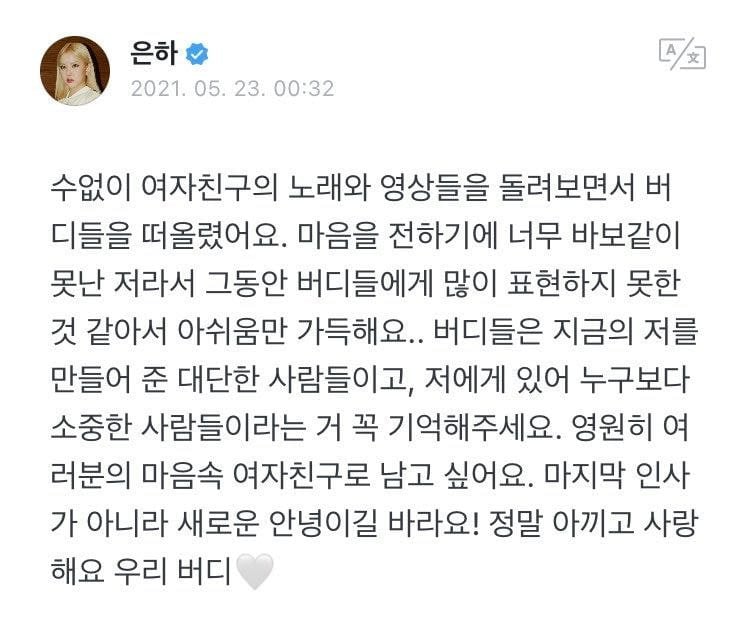 Eunha: "I thought of BUDDYs replaying videos and songs of GFriend over and over. It's a shame that I wasn't able to express much to BUDDYs because I was a fool who couldn't be emotionally transparent... Please remember BUDDYs, that you are the amazing people who made me who I am today and the most precious people in my life. I want to be remembered as your GFriend in your thoughts. I hope this is not the last goodbye but a new hello! I really love and adore you, our BUDDY."

As previously reported, all 6 members of GFriend parted ways with Source Music after their contracts ended on May 17, and fans were caught offguard by the sudden news. Many are questioning the girl group's future after Source Music deleted their schedule and trademarked their name.