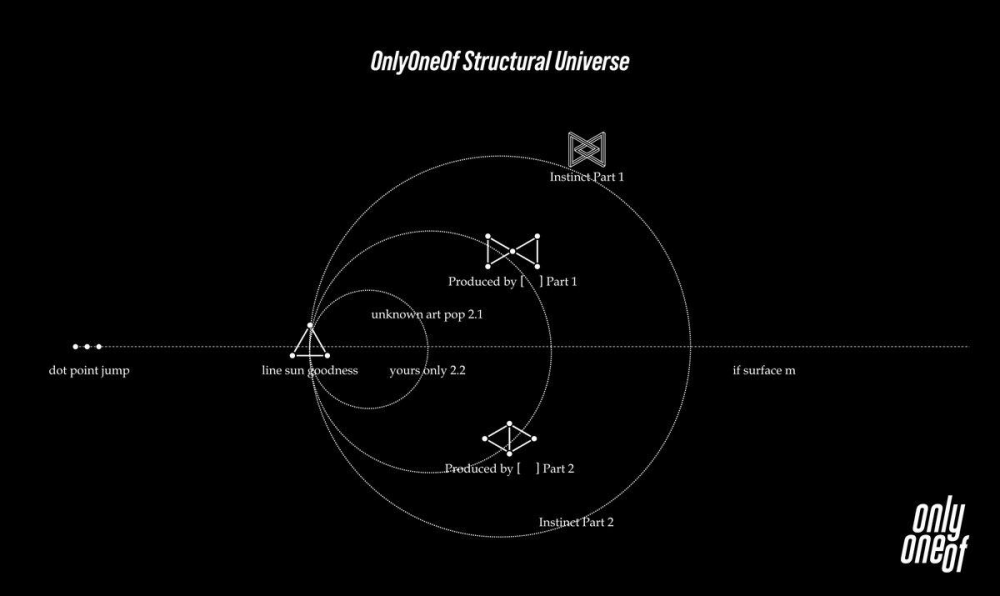 Starting this month, OnlyOneOf began releasing more teaser photos to prepare fans for their comeback.

Throughout the previous weeks, they released various individual and group teasers titled 'Instinct.'
On March 19 KST, the boy group released a map of their structural universe showing all the albums released so far in a unique timeline. It also includes the albums 'Instinct part 1' and 'Instinct part 2,' which are the albums to be released soon.
Meanwhile, 'Instinct' marks their first comeback since "a sOng Of ice & fire" in August 2020.

Stay tuned for updates on OnlyOneOf's comeback in April with 'Instinct.'