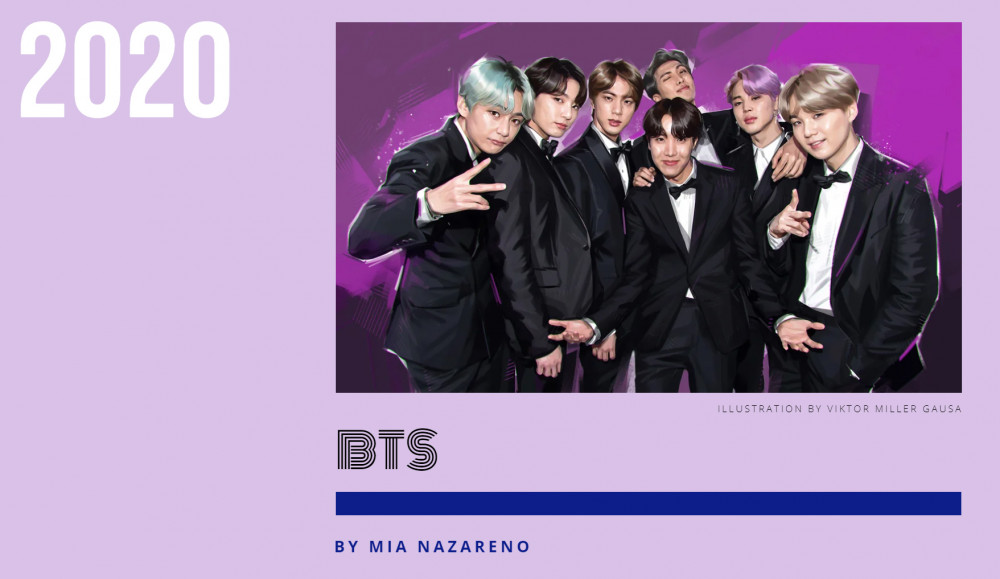 BTS is Billboard's 'Greatest Pop Star' of 2020.
The American media outlet chose the greatest pop stars by the year since 1981. The list of artists for all the years is: Blondie, John Cougar Mellencamp, Michael Jackson, Prince, Madonna, Whitney Houston, Bon Jovi, George Michael, Madonna (again), Janet Jackson, Mariah Carey, Nirvana, Janet Jackson (again), Boys II Men, TLC, Alanis Morissette, Puff Daddy, Backstreet Boys, Britney Spears, *NSYNC, Jennifer Lopez, Eminem, Beyonce, Usher, Kanye West, Justin Timberlake, Rihanna, Lil Wayne, Lady Gaga, Katy Perry, Adele, Rihanna (again), Miley Cyrus, Beyonce (again), Taylor Swift, Justin Bieber, Ed Sheeran, Drake, Ariana Grande, and finally, in 2020, BTS.

As you can see from the list, BTS is the only Korean - in fact, the only Asian - artist featured on the list of greats. What do you think about the list? You can check it out here.