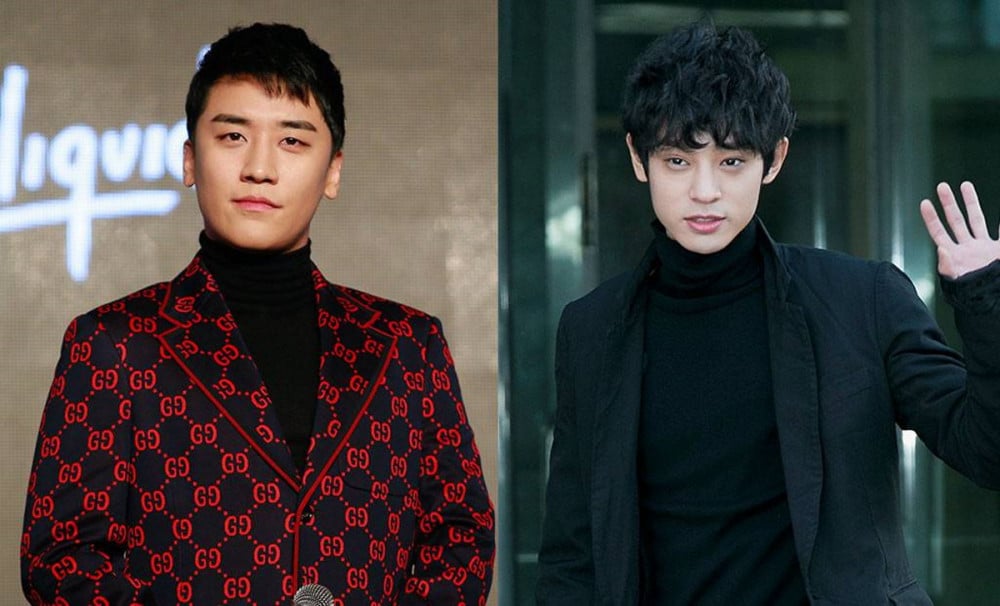 Jung Joon Young appeared as a witness at Seungri's military trial.

Jung Joon Young and Seungri's former business partnerYoo In Suk previously delayed attending as witnesses, and on February 26, the former rock singer attended Seungri's 11th trial at the General Military Court of Ground Operations Command in Yongin, Gyeonggi Province for the charges of solicitation and procurement of prostitution, illicit funneling of business funds, and more.

During the hour of witness interrogation from military prosecution and Seungri's lawyers, Jung Joong Young was asked about his involvement in the circumstances around prostitution charges related to Seungri and Yoo In Suk. As previously reported, Seungri has been accused of procuring prostitution for Japanese investors at a Christmas party in 2015, for a foreign investor at 'Club Arena' in 2015, and at a birthday party in Palawan in 2017.

Jung Joon Young stated, "I was aware that the women being sent from the entertainment bar by the madam, who Seungri knew, were involved in prostitution." When prosecution asked if he was aware the women were being prostituted in the amount of a million Won ($885.87 USD), he stated he was aware.

Seungri's lawyers also asked him whether he knew the text message from Yoo In Suk after a party that stated, "I will send you a gift," was referring to a sex worker, and Jung Joon Young responded that he didn't remember the details.

In other news, Jung Joon Young is currently serving his 5-year sentence for group sexual assault.