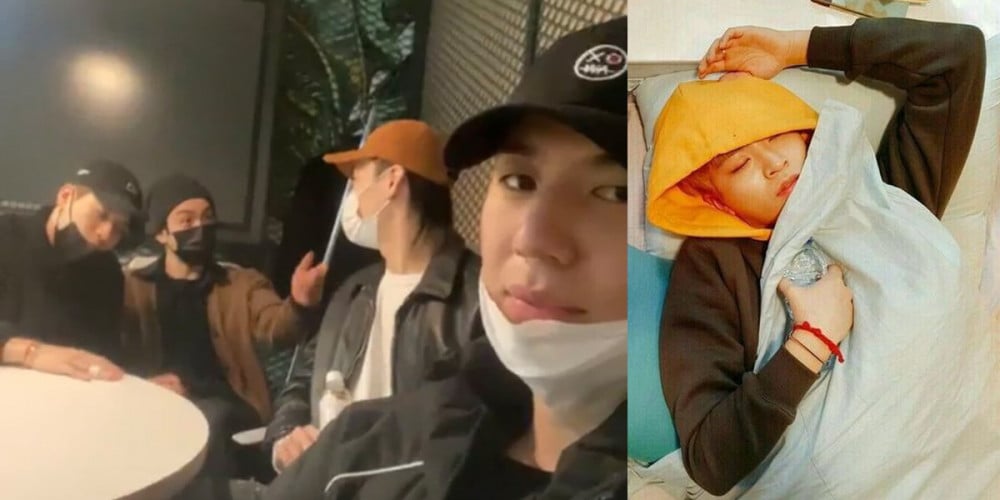 On February 19, sometime around 4 PM KST, IGOT7s received 6 notifications back to back to back!
It was the members of GOT7, taking to their Instagram stories to make a very special, important announcement for their fans. In each of their story posts, GOT7 members JB, Jinyoung, Mark, BamBam, and Yugyeom each revealed a single alphabetical letter against a black background. In Jackson's case, instead of a letter, he posted a gree heart, dedicated to the Ahgases.
Seeing the alphabet letters posted one by one, fans began to try and puzzle out the message: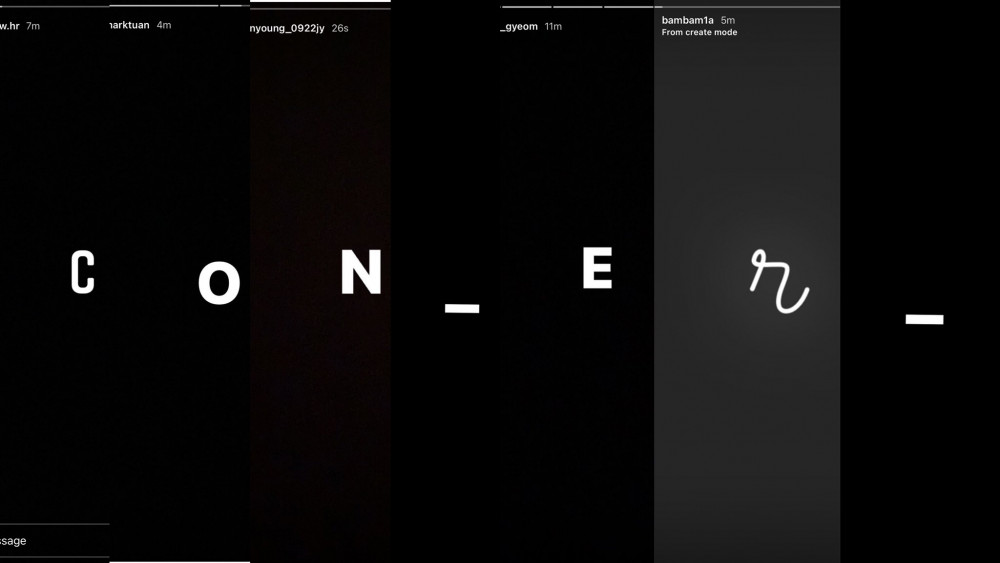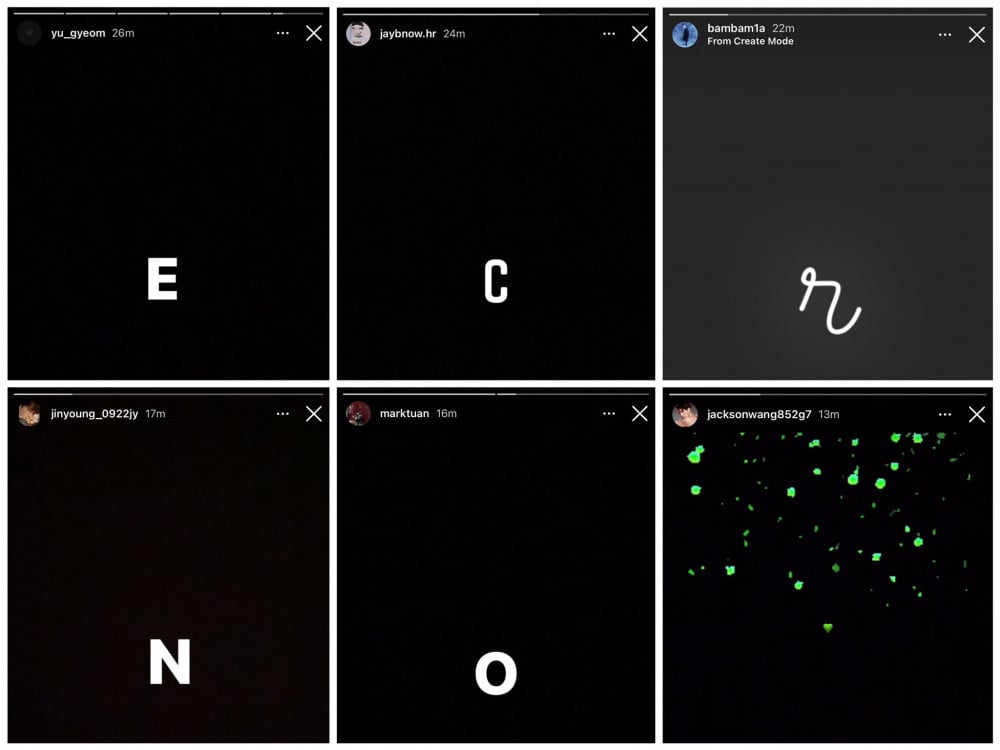 However, after waiting over half an hour for the final letter, Ahgases came to the conclusion that the member in charge of the last letter, Youngjae, had probably fallen asleep!
Eventually, #GOT7 and #Youngjae quickly rose up to Twitter's worldwide trends: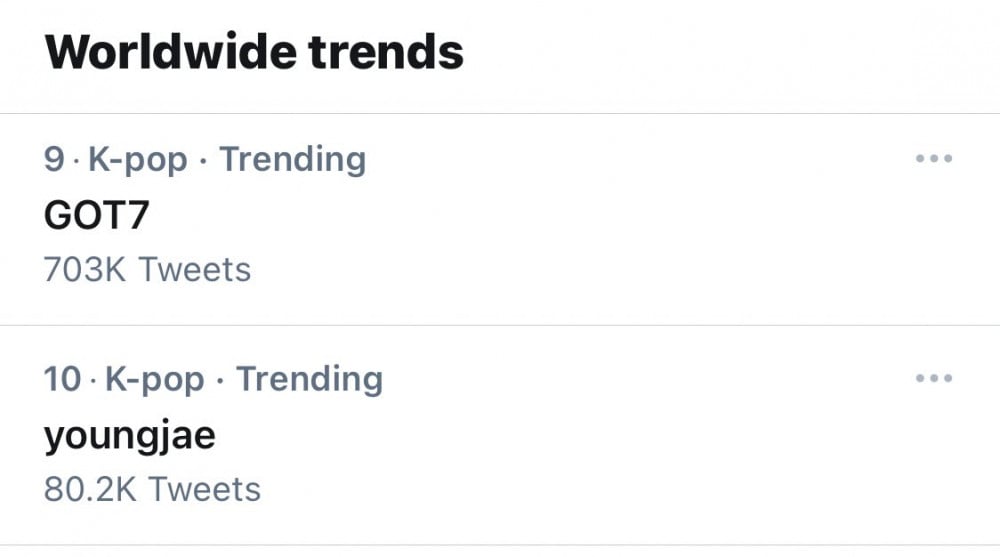 10 years later...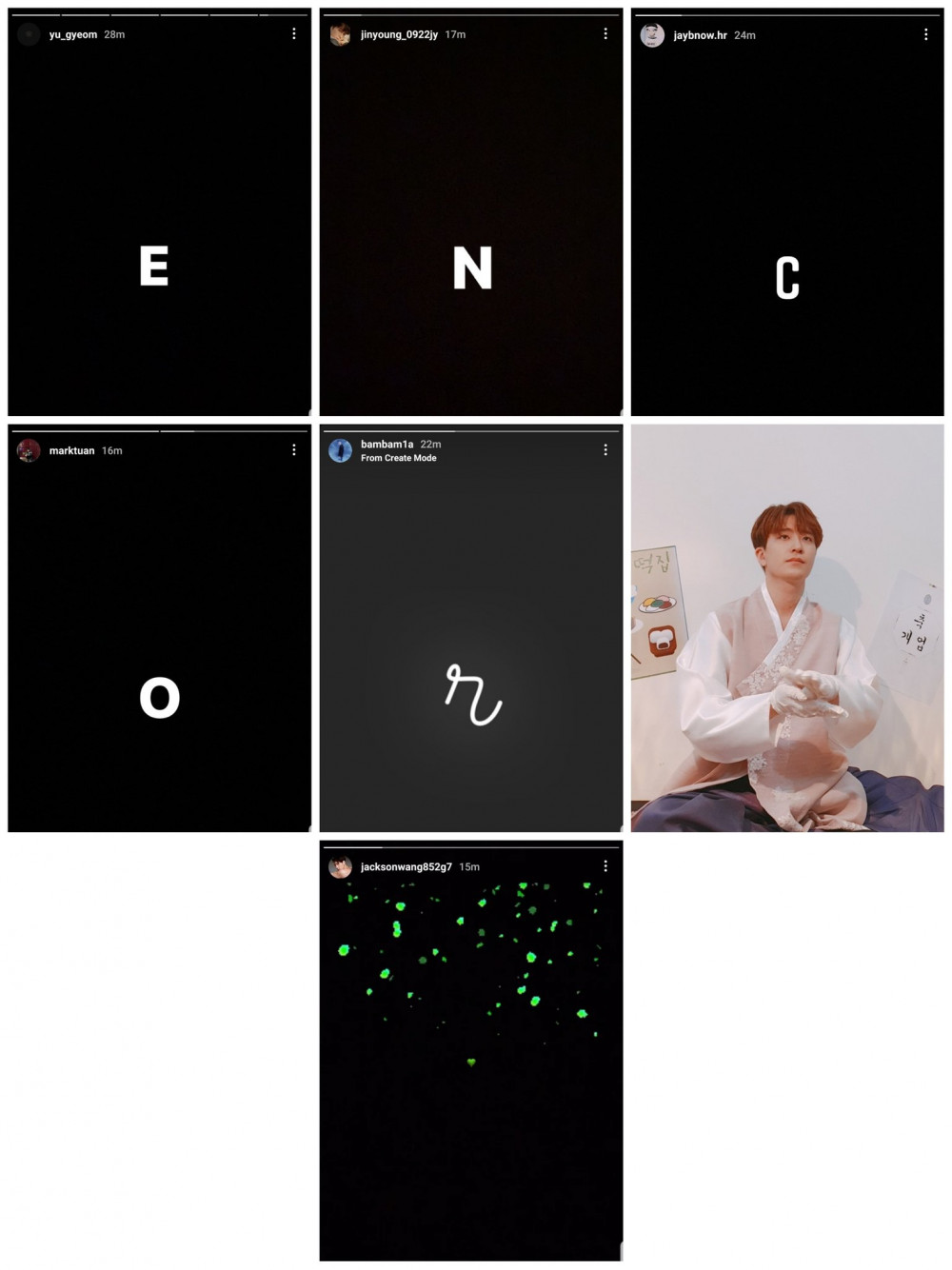 And finally... Youngjae's letter was...!!