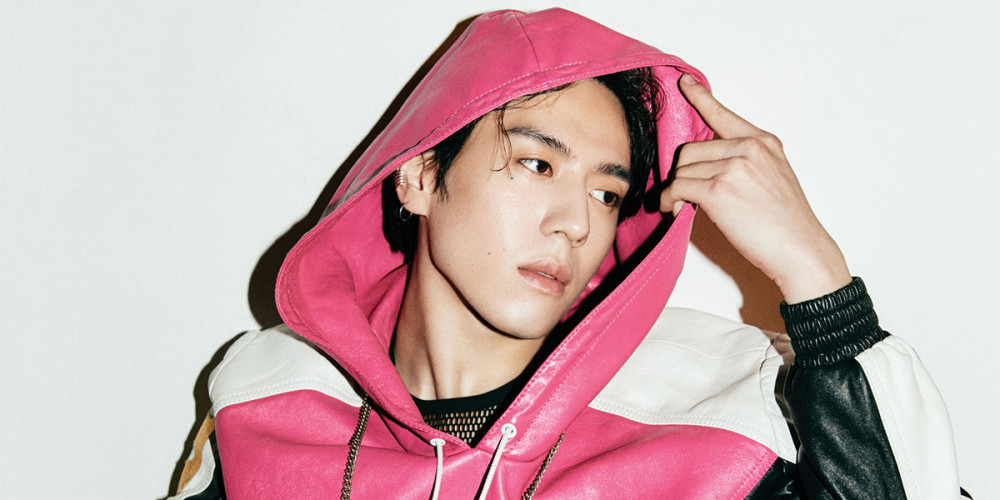 'Elle Korea' has released a set of artsy preview cuts for GOT7 member Yugyeom's upcoming fashion pictorial and interview!

This marked Yugyeom's first official activity after joining his new label, AOMG. The idol reflected on this in his interview by stating, "I was half worried and half excited because this would be the first time that AOMG would be recruiting a currently active idol musician. All in all, I gained strength when they all welcomed me warmly. I chose this label because it matched with my musical direction. I want to work with musicians from various genres at AOMG, and become a well-rounded artist who can do well in music and performance."
Next, Yugyeom addressed the future of GOT7. He revealed, "We had long discussions with the members. In those discussions, we naturally decided that we would leave the company we were with for a long time, and we would try to take on some new projects we'd each wanted to work on individually. Something that I can assure fans about is that this is definitely not the end. I think the ultimate goal for the benefit of the team is for each of the members to search for and fulfill their own dreams."
Finally, Yugyeom shared, "I believe that if I work hard, I can do what I've set out to do. I don't recall ever wavering in my belief about myself. I think the scariest thing is stopping. I want to continue on as someone grows and moves forward."