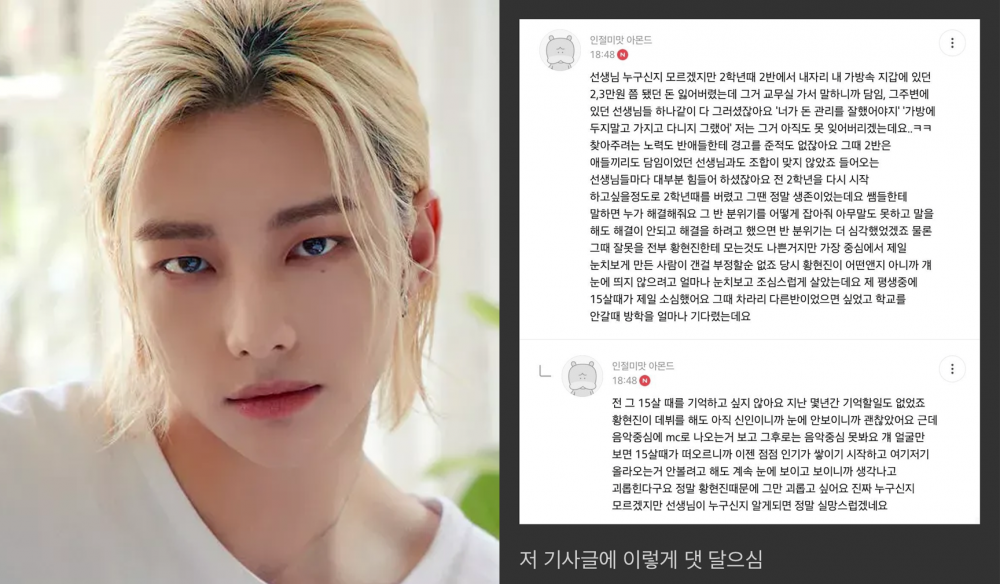 JYP Entertainment had confirmed Hyunjin had personally met up with his former classmates to apologize, and the idol also wrote a handwritten apology letter to the classmates in question and fans. On February 26, a netizen claiming to be the Stray Kids member's former teacher wrote a statement in defense of the idol group member.

Although the idol has made a personal apology, many netizens gathered their attention to the statement Hyunjin's alleged teacher has made. The reason is that the victims have left additional responses to the teacher's post.
These responses were shared in an online community and spread across the web once again.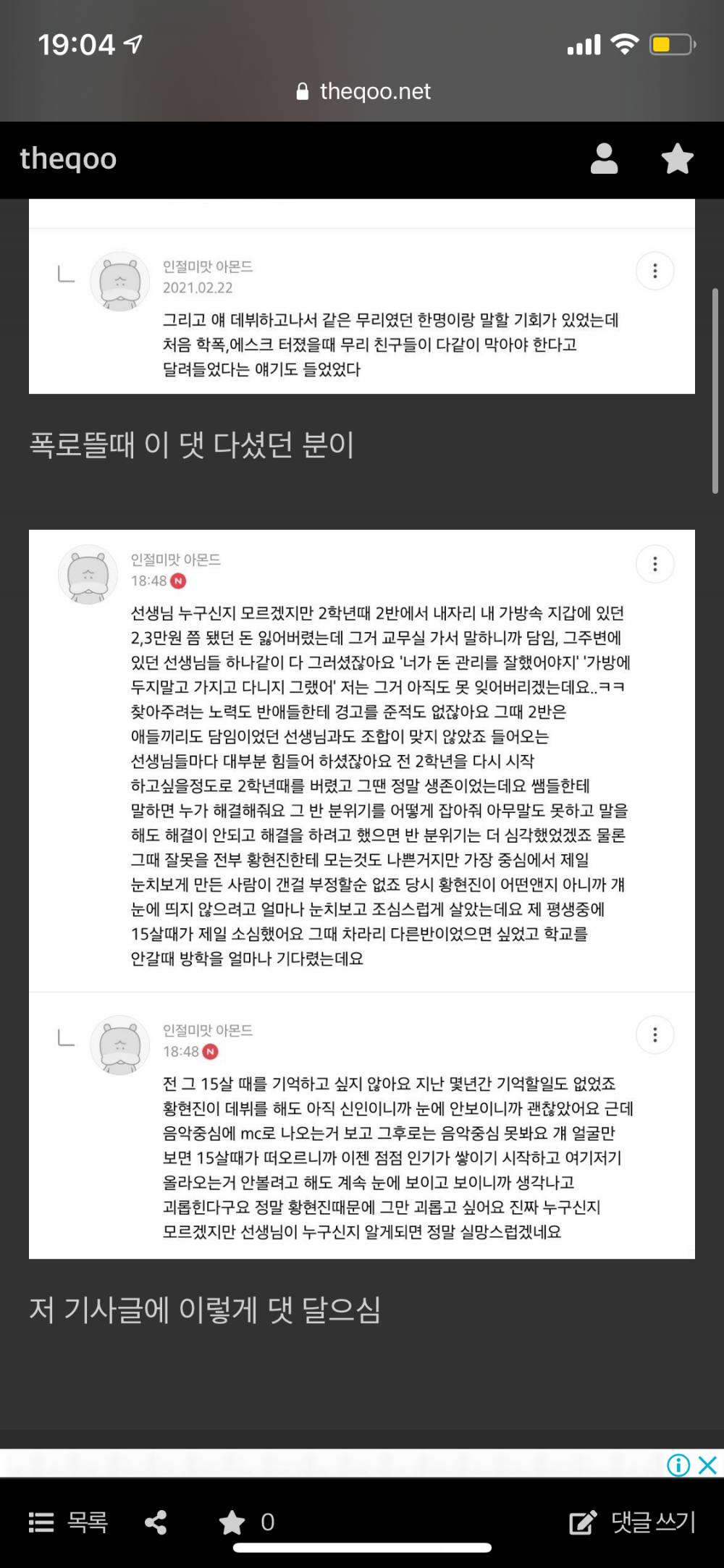 The victim responded, "I don't know who you are, teacher, but I remember when I lost 20,000 to 30,000 KRW from my wallet that was inside my bag, I went to the teachers' office to ask for help. That's when my homeroom teacher for class 2 and the other teachers around responded by saying 'You should've managed your money better,' 'you shouldn't have left your wallet in your bag but should have carried it around.' I still can't forget those words. My homeroom teacher didn't even try to resolve the issue to bring this up to the class."
The victim continued to write, "During the second year, we really just survived on our own. When we told the teachers, no one tried to help...Of course, it's wrong to blame all the bullying on Hyunjin alone, but no one can deny that he was the center of them all. Everyone knew what kind of person he was so everyone was careful so that they weren't seen by him."

Finally, the victim concluded, "I don't want to remember that time when I was 15. When Hyunjin debuted, he was only a rookie so I didn't see him often. Then I saw that he became the MC for 'Show! Music Core,' now, I can't even watch that show because I remember that time when I see his face."
Since then, netizens have directed their criticisms at the teacher as they comment, "Wow, those people don't deserve to be teachers," "The teacher basically turned a blind eye, so how do they know how severe Hyunjin's bullying was?" "The teachers' responses are unbelievable," "The teacher who responded in defense, then what about the victims?" "I really don't think the teacher thought about the victims," and "This is so crazy, it hurts my heart."