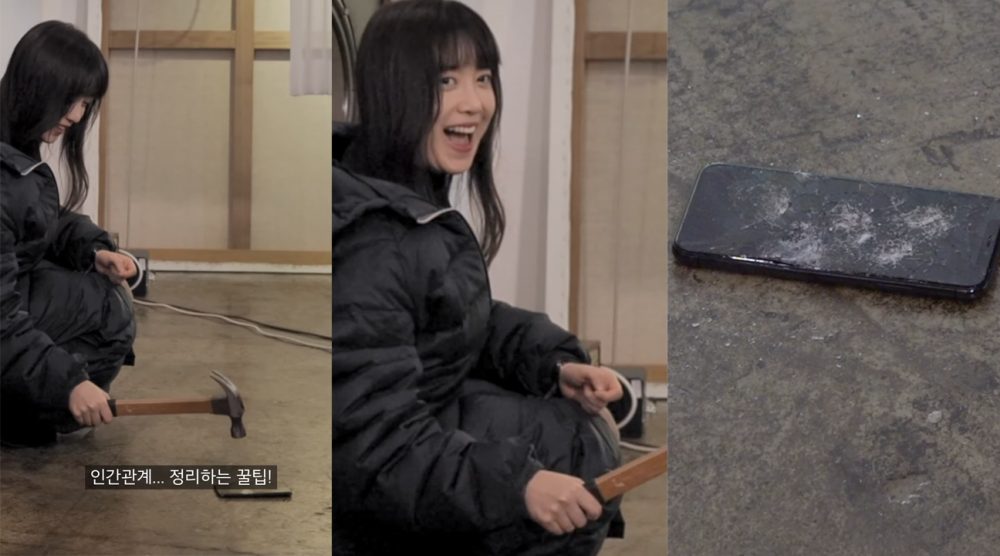 Actress Goo Hye Sun who has been doing various activities other than acting, is joining a new reality tv show, 'FACE ID,' to reveal her life and share them with her fans.
On December 21st, Kakao TV's YouTube channel uploaded a teaser video for the upcoming episodes of Goo Hye Sun's 'FACE ID' that will air starting the 28th of this month.
In the teaser video, Goo Hye Sun brought a hammer to break her phone while working at her studio. She began humming while she grabbed the hammer and said, "Let me hit it once," before slamming the hammer on her iPhone.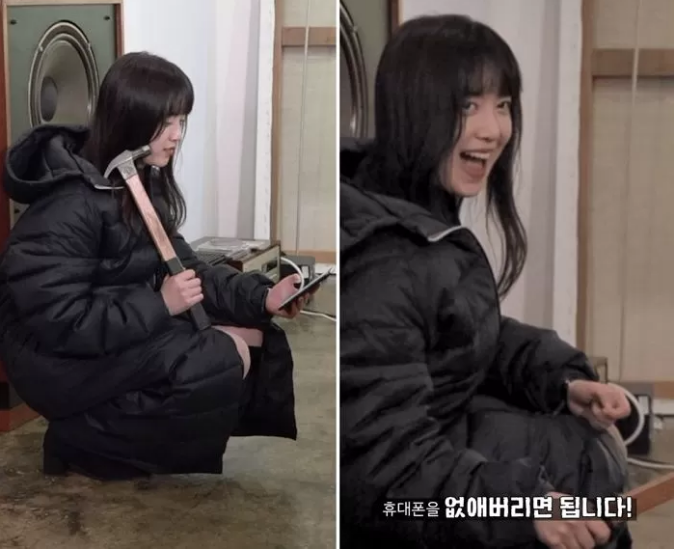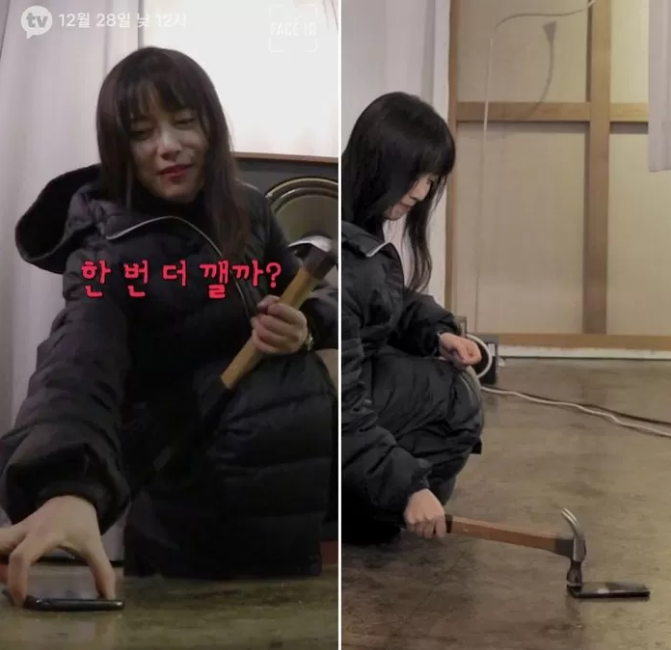 Her iPhone screen shattered instantly when she smashed it with the hammer. She seemed to be satisfied with the results, so she asked, "Should I hit it again?" before hitting the phone a few more times.
The actress continued to say, "What's the best tip in breaking ties with people? Just get rid of your phone."
Goo Hye Sun is well known for being eccentric and in the recent teaser, she showed off her quirky and strange personality as she raised the curiosity as to why she really broke her phone.