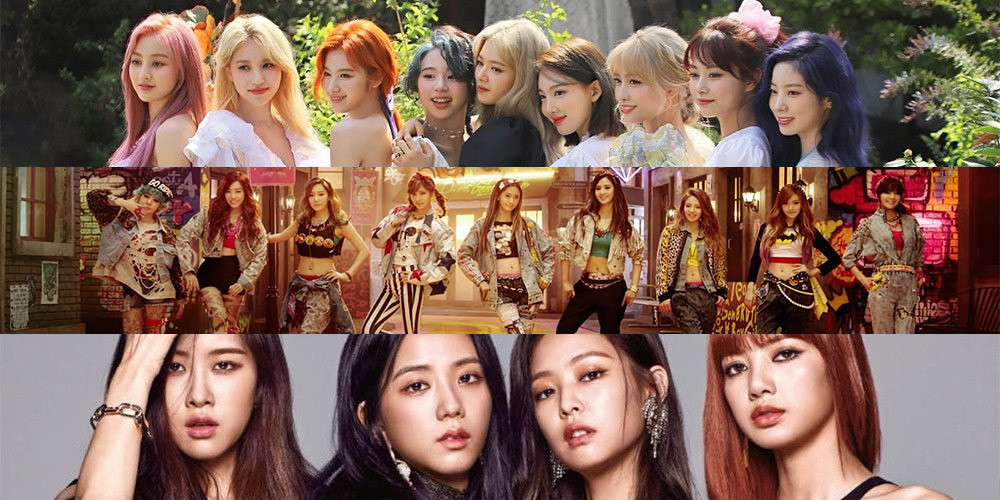 This past decade has certainly seen the rise of Kpop's popularity around the world, starting with the massive popularity of Wonder Girls' "Tell Me" in 2007, and fast-forward to 2020 where you have viral collaborations like BlackPink's "Ice Cream" with Selena Gomez, showcasing how Kpop managed to defy geographical boundaries. Here are ten of the most iconic girl group songs released in this decade, one from each year between 2010 to 2020!
2010: miss A: Bad Girl, Good Girl
It may have almost been a decade since "Bad Girl, Good Girl," was released, but many idols are still covering this iconic song to this day!
2011: KARA: Step
The girls enjoyed huge popularity in Japan and they returned to Korea with their biggest hit yet. "Step" is a wonderful song that makes you just want to get up and dance.
2012: 2NE1: I Love You
Watching this music video again gives me a lot of nostalgia and makes me miss 2NE1 even more. These girls are so charismatic and full of talent. You can see their passion in this music video.
2013: SNSD: I Got a Boy
SNSD's "I Got a Boy" remains to this day one of the most innovative songs in Kpop, due to its unique musical story and eye-catching performance video, featuring Super Junior's Heechul.
2014: SISTAR: Touch My Body
Like Girl's Day's "Something," and EXID's "Up and Down," SISTAR's "Touch My Body," is an iconic song that nearly every Kpop idol can instantly replicate in seconds.
2015: 4Minute: Crazy
When fans think of 4Minute, one of their most representative songs is "Crazy," which took the powerful girl crush concept to another level.
2016: BlackPink: Boombayah
When BlackPink debuted in 2016, many people saw them as the next generation of 2NE1, but "Boombayah" helped prove their unique identity and sound as YG's new girl group.
2017: TWICE: Likey
TWICE was at the top of their game when this music video was released. To some, it may sound like your typical ear-wormy pop song with no substance but it actually has deep lyrics about the pressures of society.
2018: Momoland: Bboom Bboom
Receiving over 400 million views on YouTube, "Bboom Bboom" is one of the most iconic songs of Kpop to date. With an addictive melody and equally addictive dance, "Bboom Bboom" is instantly recognizable after only hearing a few seconds of the song!
2019: IZ*One: Violeta
Born from Produce 48, IZ*ONE is a girl group that perfectly combined Kpop and Jpop, creating a whole new type of sound.
2020: AESPA: Black Mamba
As SM's new girl group, AESPA instantly was put in the spotlight by fans eagerly awaiting their debut. With a brand new virtual girl group concept, we can't wait to see where the next decade will take Kpop!