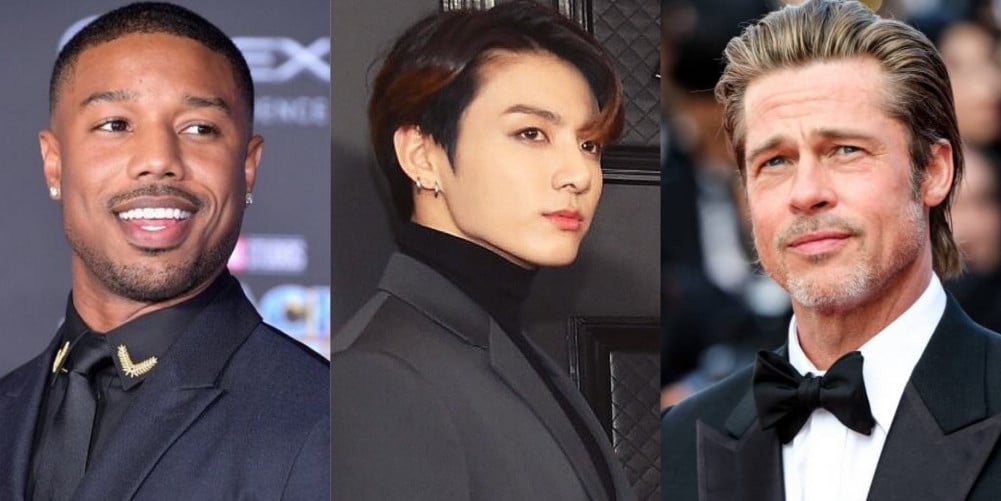 Renowned American weekly magazine People had recently announce the winners of its prestigious 'Sexiest Man Alive 2020: Readers' Choice Poll'.BTS Jungkook won his category, officially being named 'Sexiest International Man' and is the first person to win this title.
Following this, the 23-year-old global superstar made his first individual appearance in the acclaimed magazine's latest issue dated November 20, alongside other winners. Jungkook truly lived up to his tag as the 'Worldwide IT boy', being on the same page (literally!) with all the big names and famous Hollywood stars. Among them are Michael B. Jordan (the overall winner of 'Sexiest Man Alive 2020'), Brad Pitt, Prince Harry, Chris Evans, Ryan Reynolds, Nick Jonas, Shawn Mendes, Harry Styles, Joe Jonas, and Noah Centineo.

See the full list of winners here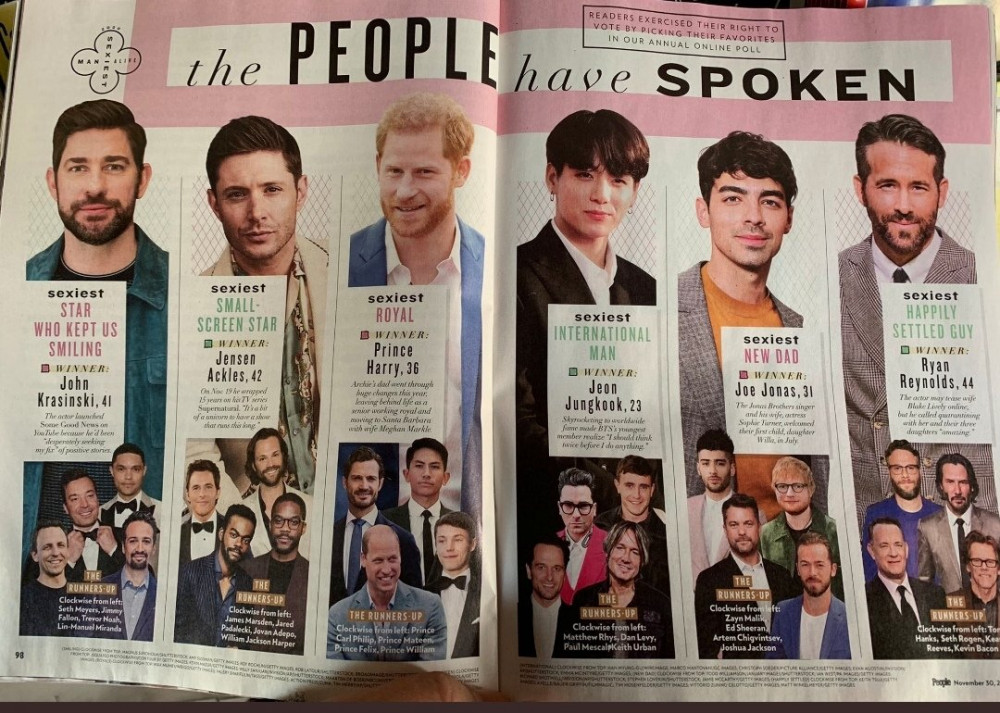 Image credit: @aquagirl15151
Jungkook's winning made huge headlines in countless media around the world. All 3 Korean biggest news outlets; Chosun Ilbo, JoongAng Ilbo and Yonhap News covered the news. Korean TV news also reported on Jungkook's winning, saying that this proves the BTS' member's individual presence is at world-class level.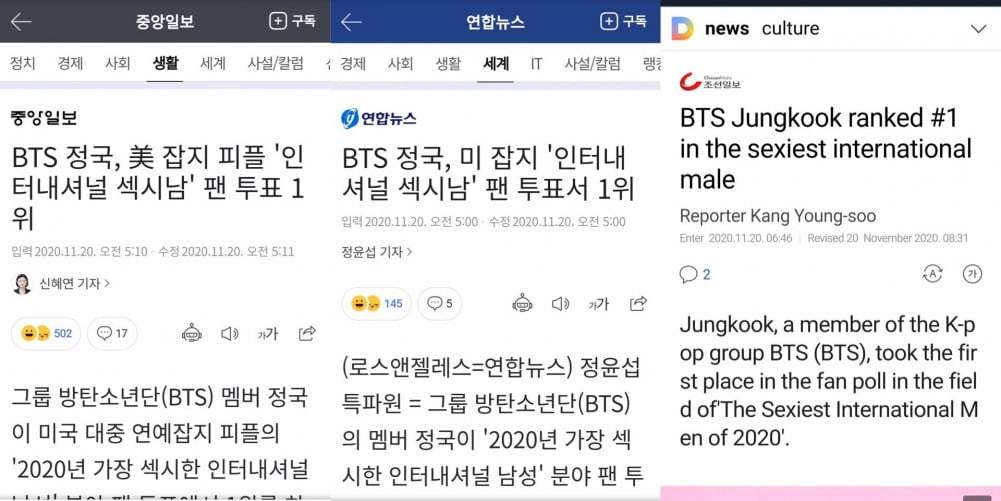 Not only Korean TV, international TV stations also did not miss to report on Jungkook's winning, among them are Greek TV show StarKoukou and Philippines's GMA TV. Jungkook was mentioned alongside big names like George Clooney and Michael B. Jordan.
The news of Jungkook's winning was reported by myriads of online medias around the globe including CNN Indonesia, Independent Turkish, Celebs Arabic, India Today, GMA Network and World Music Award, among many others. In the first 24 hours after Jungkook's 'Sexiest International Man' title was announced by People, at least 58 international online media covered the news, proving vast coverage and cementing the BTS member's individual presence at international level.