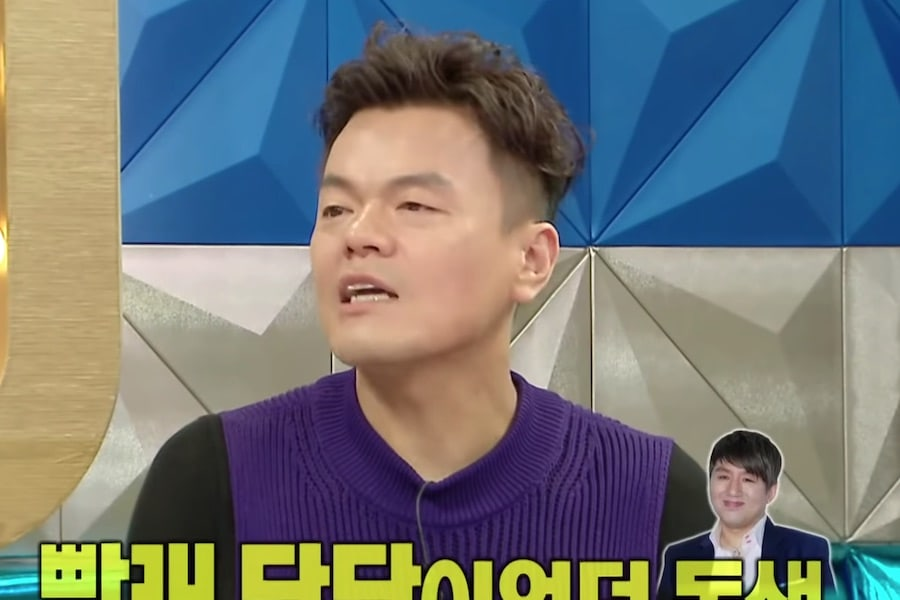 On the August 12 episode of MBC's 'Radio Star,' J.Y. Park shared various stories, from being roommates with Bang Si Hyuk (Big Hit's founder) to future global success.
While talking about global success, he discussed debuting groups with all Koreans, a mix of Koreans & non-Koreans, and with all non-Koreans.

His globalization by localization discussion had him say, "Korean agencies focus on groups with all Korean members, or at least 50 percent Korean members. There is a limit to how much that can develop. The market value of the 'Big Three' agencies combined can't measure up to one-tenth of a major U.S. record label. To make a global label, you have to launch in Japan, Mexico, and the United States. You can have a singer who gets good results worldwide, but they are a tiny slice of the global market."

His latest group NiziU, is a Japanese idol group that has a global concept appeal, with members being fluent in Korean & English as well. The group became a huge success in Japan, despite being a prerelease.


With his mention of debuting groups in Japan, Mexico, and the US for success, Japan is already being covered.

This is a likely hint from JYP for plans to debut a group in Mexico and one in the United States. Look forward to more news on potential global groups from JYP.