The recent time a chunk of VPN sales has been seen on the iTunes music chart was Antares by ex-EXO member, Kris Wu. His fans bought US IDs and gift cards a month early before the album released and purchased songs on US Itunes. Later, a situation which many suspect BTS' sales on ITunes seem to mimic.
Some claimthat the Taehyung stans set an example and others will do the same when their bias releases something, but is it true?
We can see that the pictures below shown in the time when BTS released their album in February this year, Jimin and Jungkook fans posted various tutorials on Weibo about how to purchase songs on US Itunes and called for Jimin or Jungkook fans to purchase Filter and MY Time respectively in time in order to top the US charts. The fan club even told fans explicitly if they couldn't use VPN, they could make donations and then the fan club would manage it. It was also since then that Jimin and Jungkook fans began competing with each other. Luckily, for their solo songs were released along BTS album, no one was aware of their VPN purchasing behavior, and they claim their data is organic.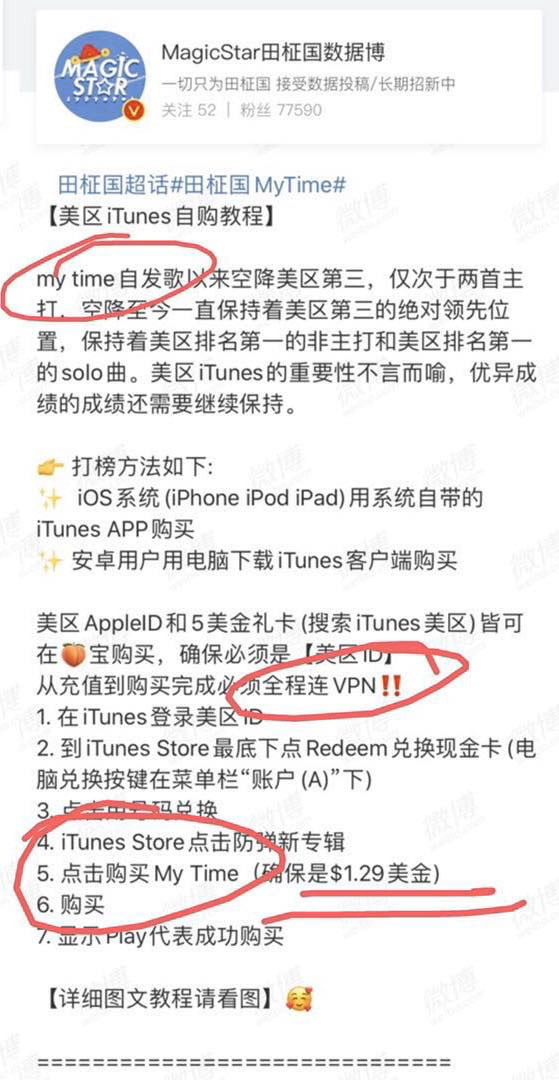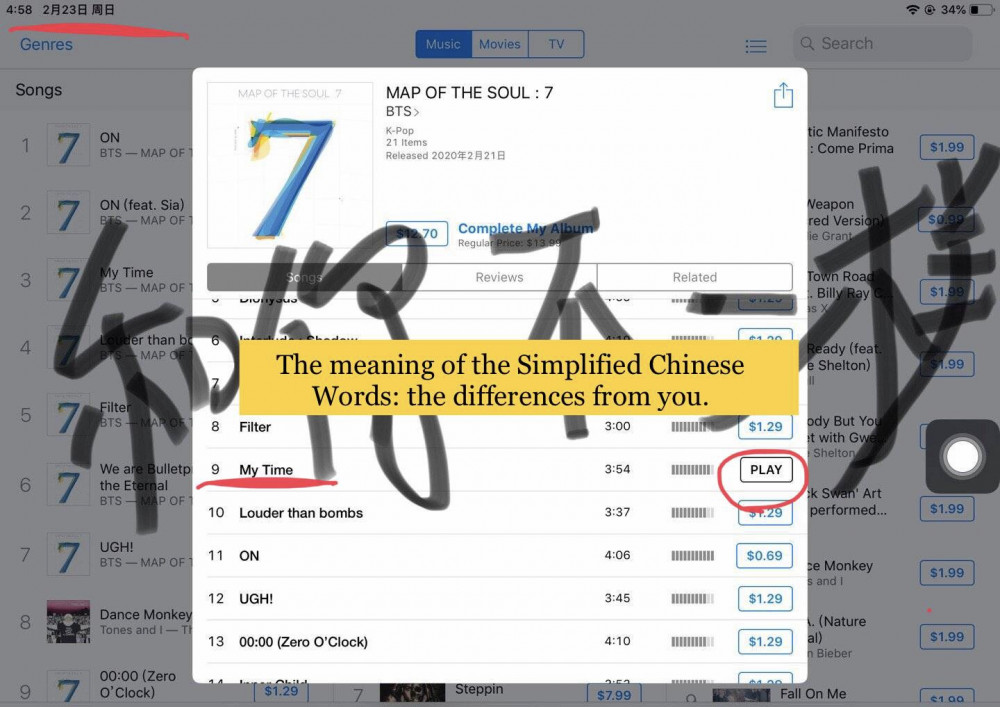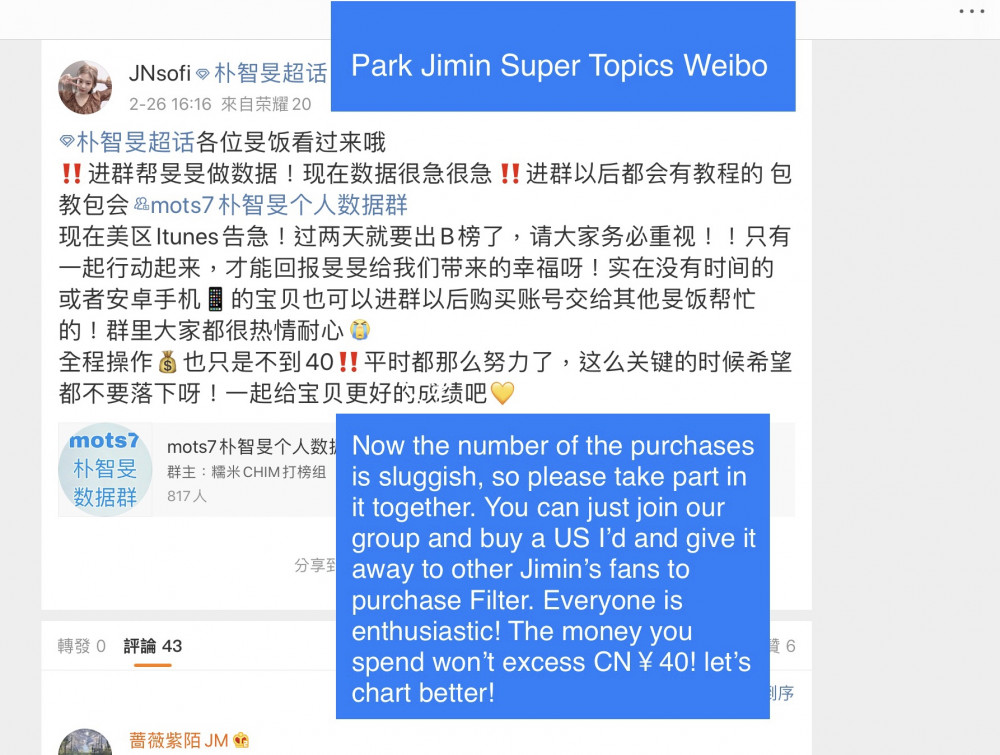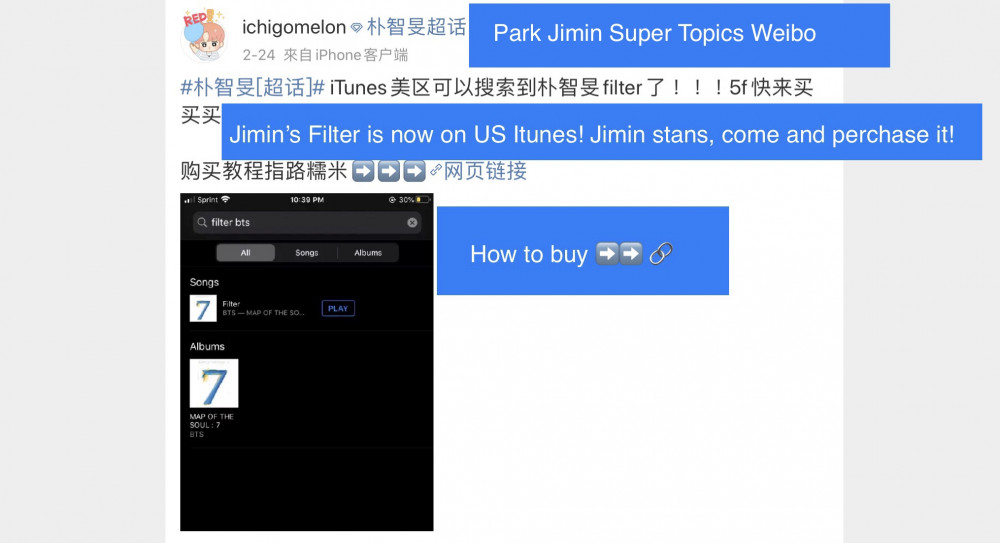 In addition to iTunes, the tutorials include how to stream YouTube and Spotify because those streaming data is considered as an important indicator to chart on Billboard Hot 100. Regarding to Youtube, users can't keep replaying songs to reach the certain number of views, otherwise, it's easy to be considered as a bot. It is interesting to find out that recently some fans noticed the views of BTS Jimin's fancams on yotube have been deducted. That means those views may be filtered because of using bots.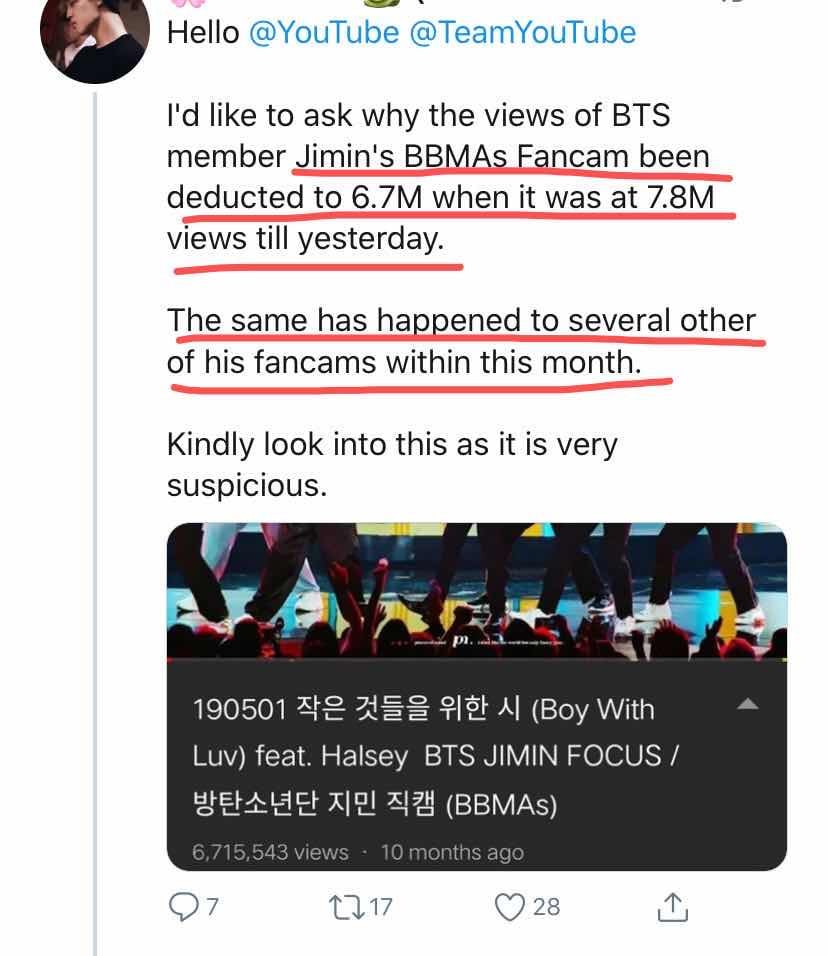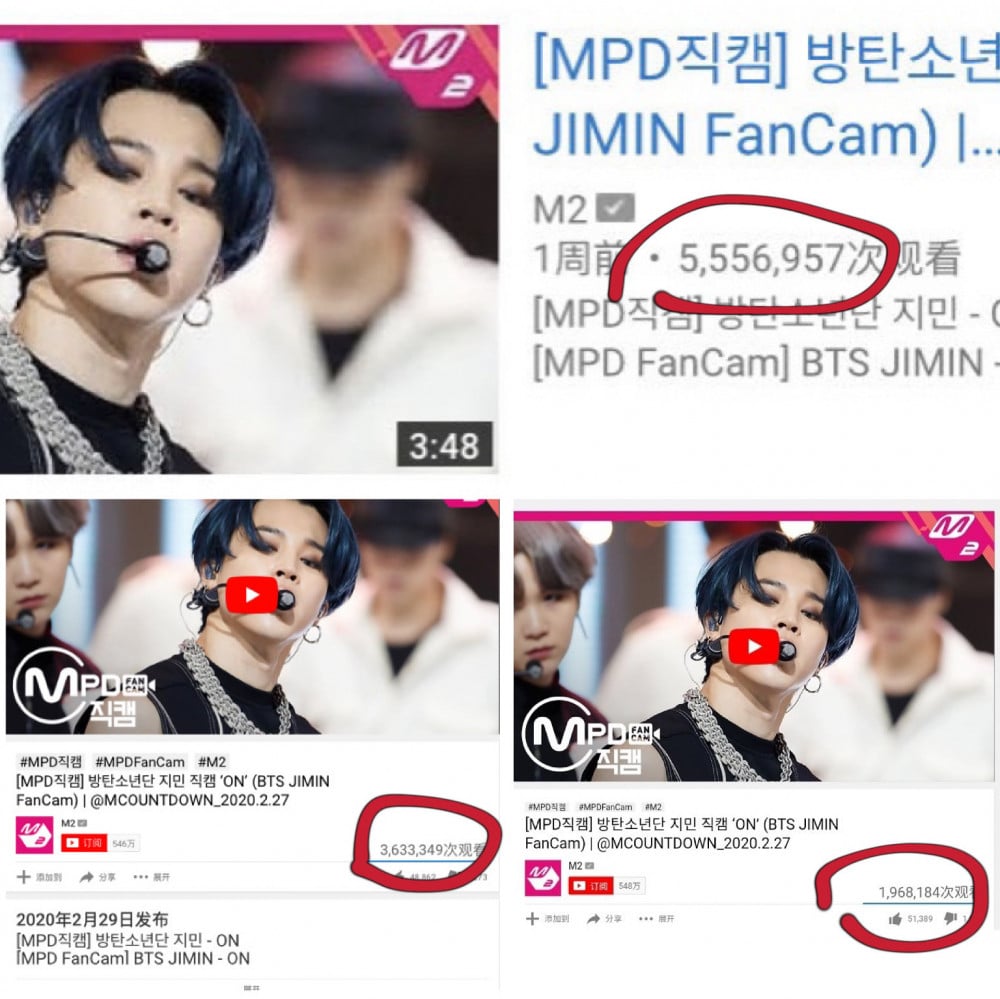 The problem is why the fans of Kpop groups are the fans of Kpop groups obsessed with western validation although Kpop originated in South Korea? First, we have to realize one thing that is fans have their favs, so for those who have favs in the sensation Kpop groups sometimes dedicate to carry on malignant competitions within the group, and they are obsessed with ranking and charts in order to enable their favs gain some international reputations and an opportunity to make a solo debut with better resource.
On the other hand, do the entertainment companies know the foul play among fans? It's an affirmative answer for sure. However, why do companies ignore it instead of calling it out? Frankly, the situation of entertainment in Korea also seems very competitive itself. ProduceX101 is an example of foul played by Mnet, a famous Korean broadcasting channel owned by CJ E&M. Another example was Super M owned by SM gamed the chart of Hot 100 last year.
Besides, one thing worth mentioning is most of the Korean entertainment companies have American dreams. Once a Kpop group goes viral in the United States, it implies there will be a potential opportunity to become world-renowned, and it definitely bring a huge of wealth and international respectability for the company as well as the country. A US magazine reporter puts the BTS's annual revenue at $4.65 billion and claims this puts the music group in the "same league as Samsung and Hyundai.", and that's why Koreans regard BTS as a legend.
Finally, there are things worth our attention. We know fans support their idols but, they should restrain themselves whilst the entertainment companies must boycott this sort of situation and restrain themselves as well, or Korean entertainment industries will ruin what they have built so far someday in the further.