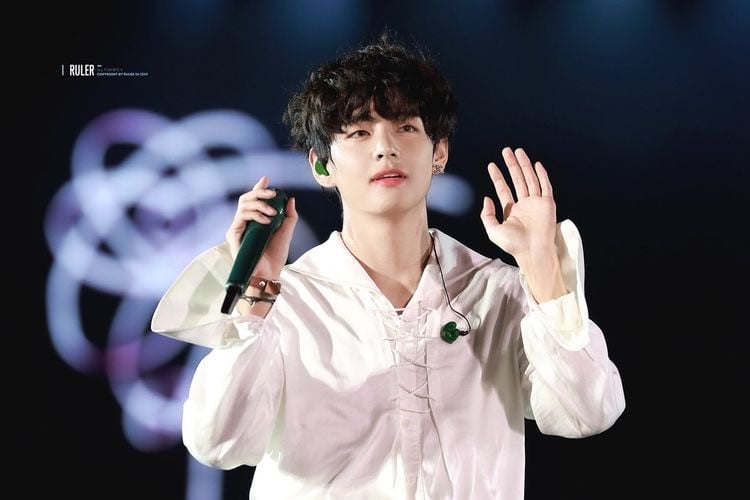 BTS ARMY is always trending one thing or another on twitter whether it's a pre-planned sweet hashtag or an unintentional one such as "HAVE A SAFE FLIGHT" which trends every time bts is spotted at the airport.
Today, Korean ARMY, lovingly known as K-Diamonds took part in a cute hashtag for BTS V.
"#귀여운_김태형_대회" which translates to "Cute_KimTaehyung_Contest" is simply a friendly competition among ARMYs to see who can posts the cutest picture or video of V.
BTS V is one of the most endearing human beings on earth! His words and actions are always heartwarming. V is like a little angel blessed upon us so one can imagine the wonderful content filling up the hashtag.
Additionally #섹시한_김태형_대회" - Sexy_KimTaehyung_contest is also trending worldwide as ARMYs flood in with the sexiest fan cams, videos and pictures of V.
BTS V is truly a duality king as his deadly expressions and ravishing gestures on stage along with his deep husky voice leaves audience gasping for air.
Both the hashtags trended on twitter with "#귀여운_김태형_대회" dedicated to cute moments of V reached #1 of Korean Twitter.
Here's a little sneak peak into the hashtags:
If you're looking for a way to relieve your stress or simply find adorable and/or sexy content of V, the hashtag is your new home.
Scroll through the hashtags and we guarantee you that you'd leave with a warmer heart and a big smile on your face.