BTS Jimin's self-composed solo song Promise has surpassed 189.6M streams (currently gained 190M) on soundcloud, becoming the 5th Most Played soundcloud song of all time. It's the only korean song on the list of soundcloud's most played songs.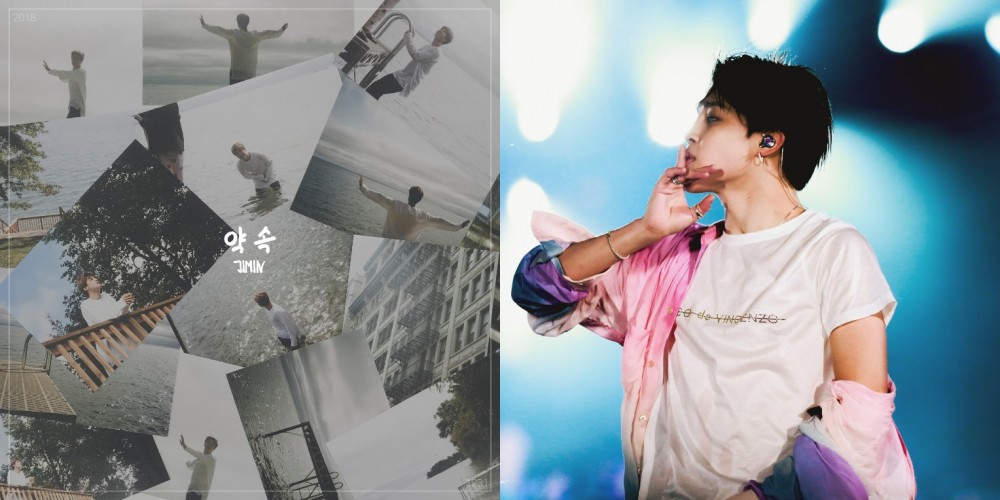 "Promise" is Jimin's first non-album solo single, though he released "Lie" in 2016 under BTS's album Wings.
Compared to the other songs on soundcloud's list of Top 5 most played tracks, Promise is fairly new.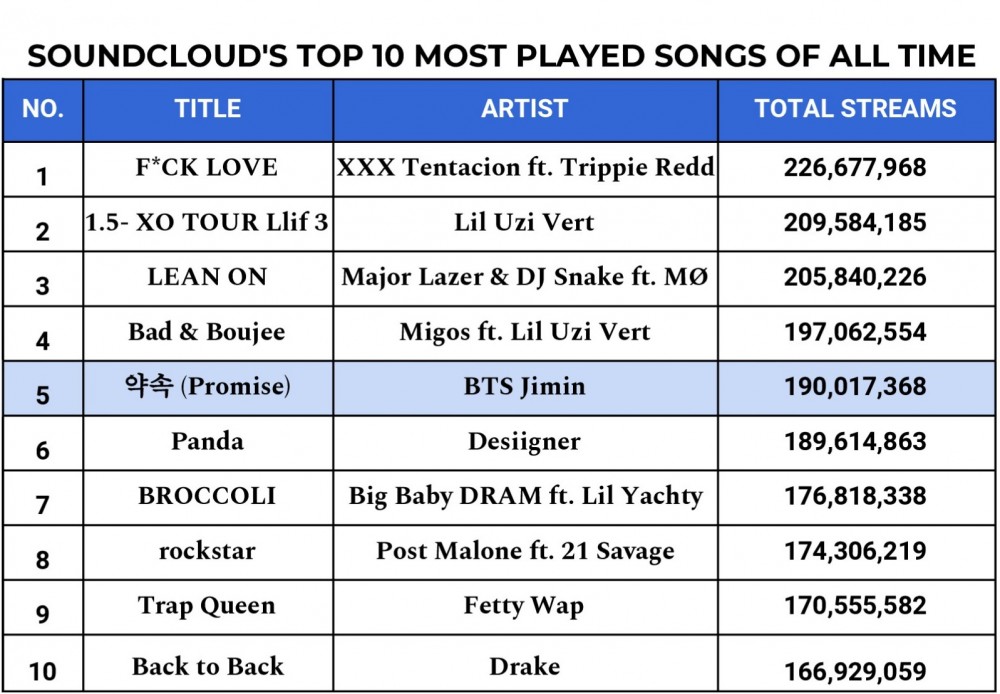 That it still managed to garner this high amount of streams in a short time, shows how much the song is loved and appreciated globally both my fans as well as general public.
OTHER REMARKABLE RECORDS:
• Promise holds the record of having the biggest soundcloud debut, smashing Drake's record by 8.5M streams within the first 24 hrs of its release
• It is the longest charting (3 months) BTS and Korean track on soundcloud on Top 50 All Genres
• It's unofficial lyrics video on youtube is the most viewed unofficial kpop lyrics video with 47.5M+ views and 1M+ likes
Promise is a song Jimin wrote for himself as a form of self-healing and later on decided to share with fans as his first present.
Accompanied by the background music of only an acoustic guitar, this song highlights Jimin's mellow vocals. The tender lyrics and Jimin's soothing voice act as a soft lullaby that brings calm and comfort to the listeners.
You can keep enjoying this lovely track here: