Actress Goo Hye-sun announced that she would stop posting an article about actor Ahn Jae-hyun, her husband currently in divorce suit with Goo.
Earlier, she posted a photo of the hotel gownt, which was originally intended to be the cover of 'Must I Die'.' She wrote that she submitted a total of four photos to the court.
The released picture shows a person sitting wearing a hotel gown with the 'W' mark. The face was not exposed. The caption wrote the date of her album release and 'Must I Die 2019'.
The reason that the photo became controversial was because Goo had previously claimed that "the exact reason for divorce was Ahn Jae-hyun's extramarital affair." At the time, she claimed that she had a photo of a couple eating late night snacks at the hotel.
However, one media reported an analysis that the photo was taken with Ahn's ex-girlfriend in consideration of the date of Ahn's departure for Singapore based on his immigration record.
Ahn Jae-hyun refuted her claim, saying, "Goo Hye-sun distorted the photo as a recent one and brought out a new claim that the cause of the marriage crisis was Ahn's extramarital affair. Also, related to the picture, Goo already mentioned in tvN's 'Honeymoon Diary'. It is known that Goo keeps the photos in her personal USB.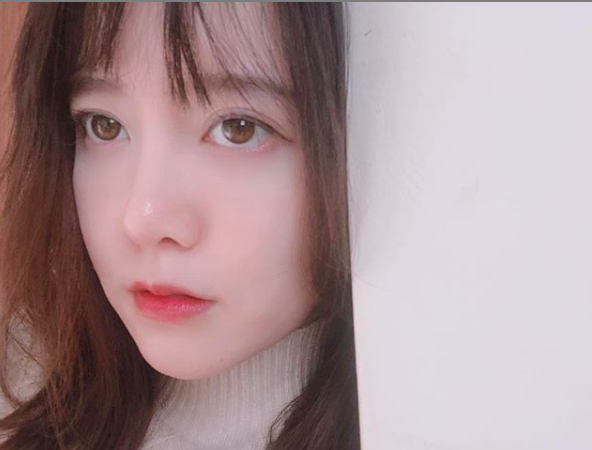 Full Statement of Goo Hye Sun:
It is very strange. People think I must have made him crazy, even when he wasn't devoted to our marriage, let me find out about circumstances that made me suspect that he was having an affair, and committed violence against me while inebriated.
To be honest, I was exhausted from doing housework, so I wasn't able to pay much attention to him. It was the opposite of obsession. He was probably also patient with me, but asking for a divorce was a brutal thing to do to me, who had lived her life while being patient with him. I wanted to keep using social media to show the feelings of betrayal that a person feels after finding out that [her husband] has been preparing for divorce for a long time together with his agency.
However, we did not always hate each other during the three years that we lived together. For a long time, we cherished each other and were happy. That's what made it somewhat difficult for me to accept this situation.
The divorce suit is being processed, and I've been told that it takes a long time. Up until now, I hated him and wanted him to be destroyed. Now that I've sufficiently expressed my rage, he will no longer appear here [on my Instagram account]. Because I do not love him anymore.