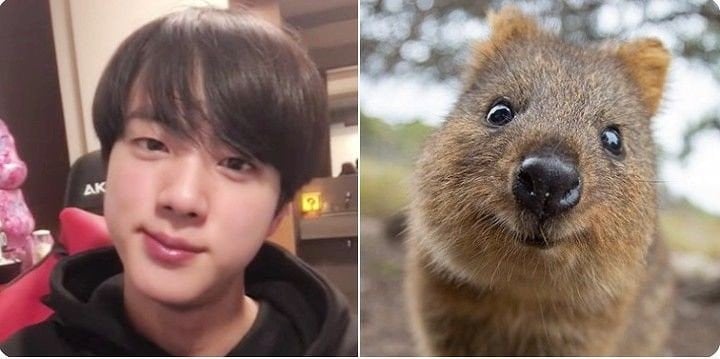 An Army (@iunno_nanmolla) adopted an adorable quokka in honor of BTS Jin and his love for animals. They also named the quokka after Jin's sugar glider, Odeng. Other Armys have been praising their act of kindness.
The wildlife adoption was made via Rottnest Island Protect Our Local Wildlife program. Rottnest Island is an A-Class Reserve renowned for its high conservation and community values. Their adoption program is an effort to fund the conservation of quokkas on the island. $1 from every sale of quokka plushie will go towards quokka conservation efforts which comes with an Adoption Certificate. The quokkas are cared under Rottnest Island authority. Please visit their website for more information.
BTS Jin was also mentioned by K-media for his resemblance to quokka.