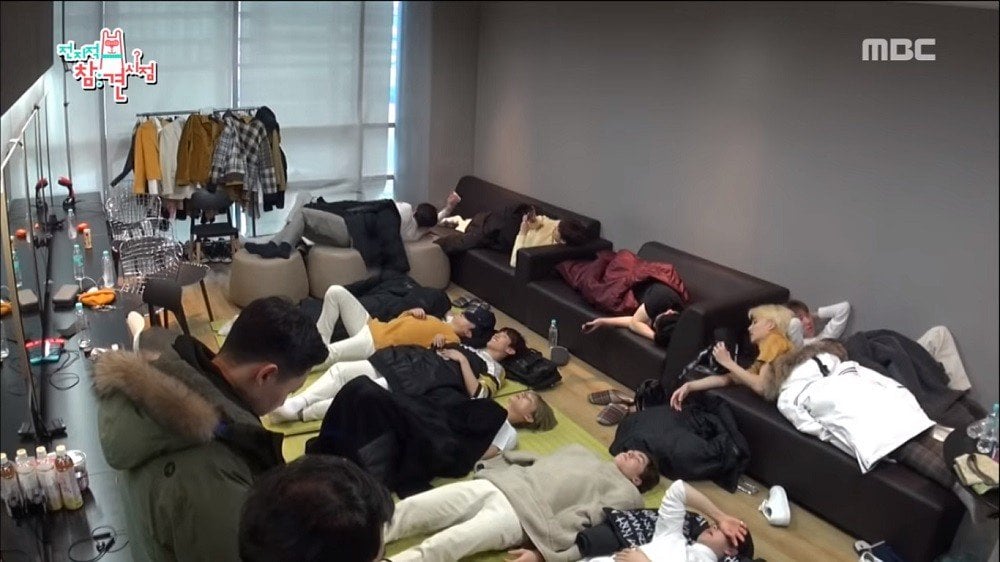 Seungkwan revealed the difficulties of being a manager of Seventeen.
On the February 23rd episode of 'Point of Omniscient Viewpoint', Seventeen's Seungkwan and Mingyu guested on the show to accompany their manager. It turned out that the manager was just one out of the three managers they consistently needed as a group.
"We have so many members that many of our managers simply quit (due to exhaustion). The longest time span that they were able to endure was 6 months. There were a total of about 15 managers who quit since our debut," explained Seungkwan. "Even the managers that were really close to us quit without a word."



The manager, who appeared on the show, was the latest addition to the three managers. Since the job itself was so difficult, even the new manager expressed how he "regrets everyday" for taking the job during the group's active promotions.

During the program, it was revealed that the average day of a Seventeen manager consisted of taking care of the 13 members by counting them one by one, handling 40 suitcases for overseas concerts (with a pick-up truck to transport the baggage), making sure that the members ate their meals (with food expenses that amount up to about $1000 USD per day), and more.
Seungkwan told the rookie manager, "jokingly, I wish you could last with us at least for this round of promotions, but if you could stay with us forever, we would be so grateful. Let's all go out for a good meal after the promotions." Afterward, Seungkwan also promised to buy a pair of sneakers for each of their three managers!