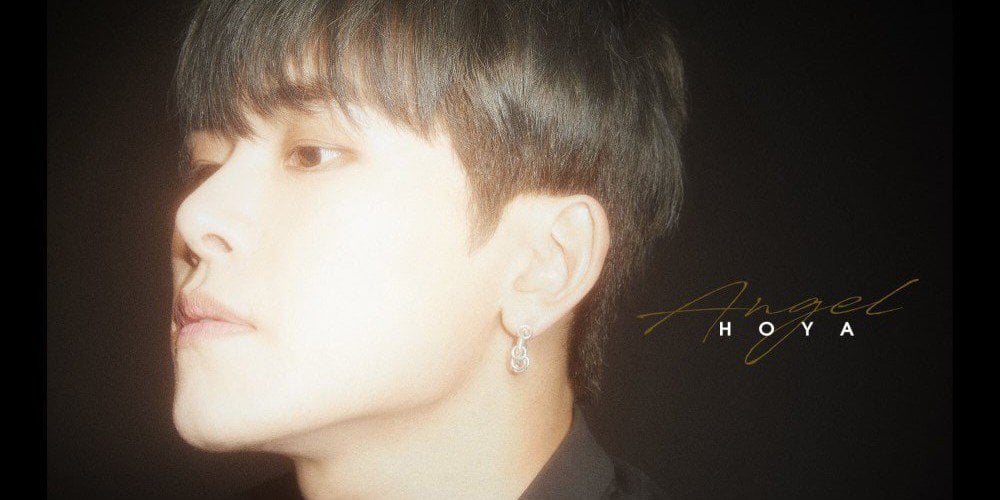 On February 5, former INFINITE member Hoya greeted fans via his official fan cafe.
In a handwritten letter, Hoya delivered sudden news of his impending military enlistment, which will take place just two days from now, on February 7. Read his full letter below:
"Hello, this is Hoya. One whole month has already passed in 2019, and it is now the Lunar New Year holiday.
Are you having a good Lunar New Year? 9 long years have passed since I debuted. Doesn't time fly so fast? My twenties were filled with so much love from fans, that I cannot describe my twenties without mentioning my fans. I was genuinely happy because of HOLY (Hoya's fanclub name). I am truly thankful to you fans for giving me so many memories I will never forget for the rest of my life.


In truth, I'm writing this letter to deliver a bit of sudden news. I will be enlisting once the Lunar New Year holidays end.


I am very very sorry about delivering the news with such short notice, to HOLYs who may be surprised. Still, as it is a duty of a Korean citizen, I will spend the time well as a time for me to mature. I hope that you all wait for me while spending happy days. I will return healthy.

The next time I greet you, I will be a better person in front of you. Thank you and I love you, always."
Best of luck to Hoya during his mandatory military service.