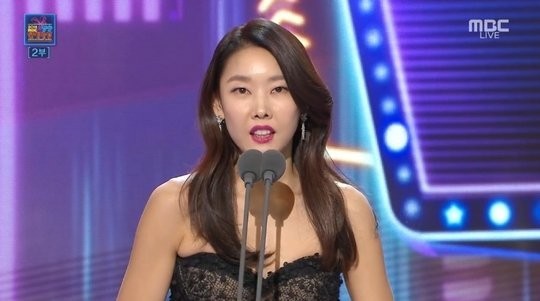 Han Hye Jin displayed her gratitude and affection towards her boyfriend Jun Hyun Moo.
On December 29th, Han Hye Jin received the Top Excellence Award for the variety program category during '2018 MBC Entertainment Awards'. During her acceptance speech, she sincerely thanked her real-life boyfriend and co-cast member of 'I Live Alone'.
After thanking the staff members and fellow friends, the model-entertainer said: "I would like to share this joy with Jun Hyun Moo, who has always listened to me by my side, whenever I was down or had many worries." After hearing her speech, Jun Hyun Moo responded with a warm smile.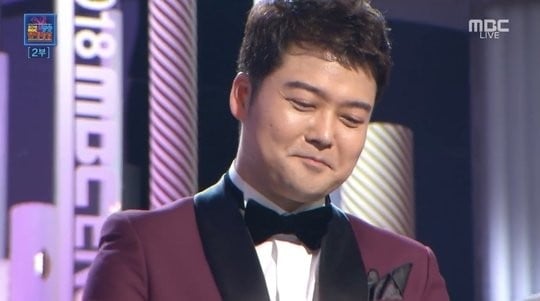 When the speech went on air, onlookers once again retracted the information regarding false breakup rumors that had spread earlier this month.
Some of the most popular netizen reactions were: "Short and sweet. Very Han Hye Jin-like." "It must have been difficult for her to mention Jun Hyun Moo's name like that for Han Hye Jin. But how heartwarming. TTTT I wish they were happy." "It was only the journalists, indeed!"