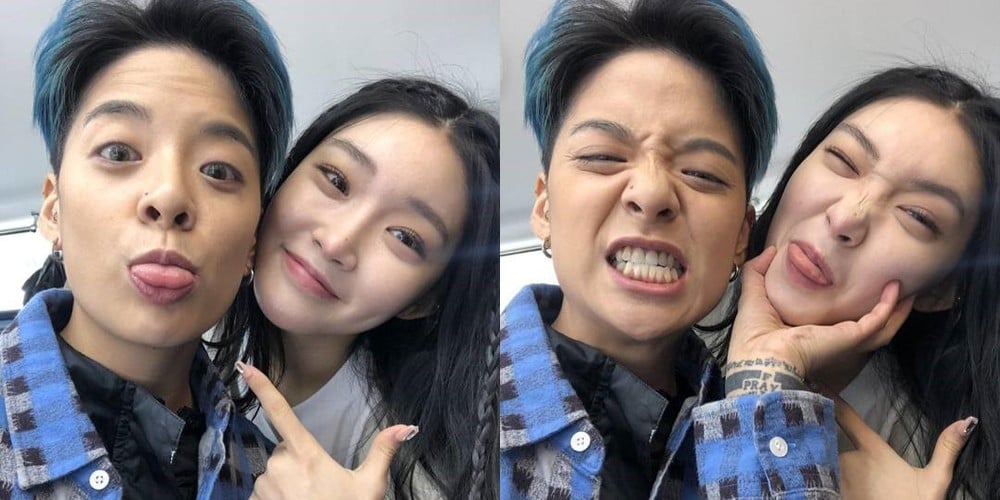 f(x)'s Amber and Kim Chung Ha got together for some goofy selcas on each other's Instagrams!
On December 21, Kim Chung Ha posted several selcas with Amber and wrote, "With my Nike unnie ><. I love you."
Amber also posted the same selca on her Instagram and said, "Nike fam keke. My Nike dongsaeng."
The two stars first got to know each other when Kim Chung Ha featured on stage for a performance of Amber's "Shake That Brass". Did you know these two stars were such close friends?