Kwon Hyun Bin
's fans are not impressed with
YG Entertainment
.
YG Entertainment had given Kwon Hyun Bin a new profile complete with a new profile photo. Fans were originally happy to see that he had a new profile, but the happiness quickly turned to annoyance and frustration when they saw that JBJ had been completely left out of his profile.
His description mentions that he had a 'singer debut' at the same time as his acting debut, but his discography and albums participated in has completely left out JBJ and only lists his OST for 2017 drama 'Part-Time Idol'.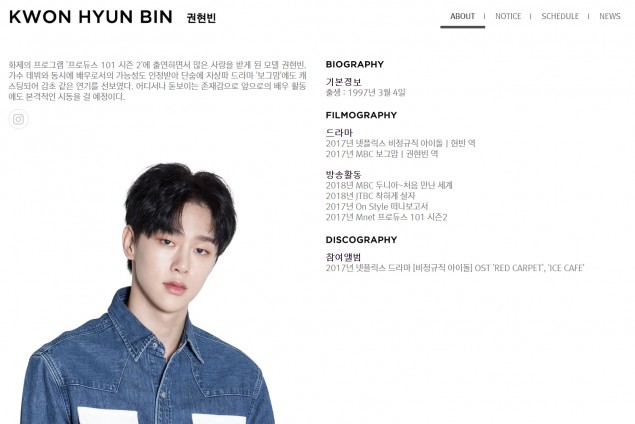 Fans expressed their anger by saying, "He himself said his time as JBJ was something he never wanted to forget, but you're erasing that?", "He wants to be known as a singer more than an actor but you're deleting his discography..", "I guess this shows which labels didn't want JBJ to continue", and more.
You can check out his new profile
here
.