An ex-ulzzang is currently gaining attention among K-netizens.
On the June 1 episode of 'I Live Alone', webtoon artist Gian84 visited a friend's house to pick up her dogs, as he had recently decided to take up dog-walking as an exercise routine. Meanwhile, the old friend of Gian84 turned out to be Yoo Bo Hwa, a former ulzzang (a 'pretty-faced' online celebrity) who appeared on a once popular variety show called 'Ulzzang Era'.
The re-appearance of Yoo Bo Hwa on public television caused quite a stir among netizens. It turned out that the then-ulzzang is now a wife, not to mention a successful CEO of an online shopping mall, 'Yoomay'. Her husband, Kim Seul Beom, has also been a young mogul through an online business, but is now the owner of an entertainment agency.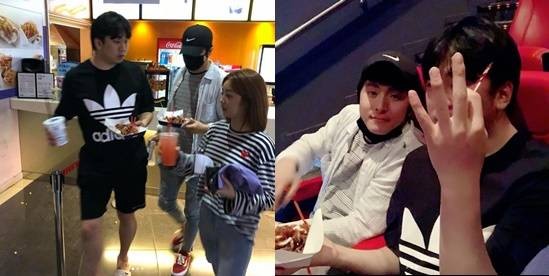 Gian84's unexpected friendship with Yoo Bo Hwa stunned many netizens, as the two were once even roommates in the past. These days, it was revealed that Yoo Bo Hwa and her husband both hang out with Gian84, going to the movies and drinking together as friends. Such activities were widely proven through
her personal SNS account
, where she also took to thank the public for making her hit #1 on
Naver
's real-time most-searched word.
Some netizens comments read, "Wow..I remember the days when the concept of 'ulzzang' and the show 'Ulzzang Era' used to be so popular...interesting to see her again", "What? They used to live together? Gian84 is such an insider...", "Did she just come on the program to promote her own online shopping mall? What is all this fuss?"