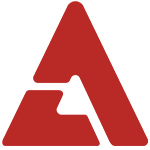 Kim Tae Hee and Yoo Ah In couldn't help but laugh at his 'see-through hanbok'.

The drama 'Jang Ok Jung' released a behind-the-scenes video of the couple's first night. Right before filming started, Yoo Ah In looked down at his white hanbok and started to check to make sure that the bright light wasn't revealing too much of his body.

The director saw and joked, "Why? Why, is it see-through?", making everyone burst into laughter. Kim Tae Hee joined in the laughter and agreed, "See-through!"

Who knew the actor would be so shy?

Check out the video below!