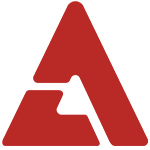 SECRET's Ji Eun may be known for her amazing slender figure, but she is a 'food fighter' in disguise.

On the May 9th broadcast of SBS Power FM's 'Cultwo Show', SECRET and JK Kim Dong Wook featured as guests.

The MCs recalled how they spotted SECRET eating not too long ago and shared, "A few days ago, I saw SECRET eating meat. They don't look like they would, but they ate a lot." When they asked who the 'food fighter' of the group is, all of the members pointed to Ji Eun.

Ji Eun laughed as she revealed, "I kind of fight with food." The MCs gave their two cents on how she could eat a lot and have a toned figure, commenting, "I think you're the type who eats a lot but doesn't gain weight easily." The SECRET member explained that wasn't the case for her, sharing, "Because I gain weight, I limit my food portions during promotions. I normally love snacks, so I even made my members gain weight," revealing how her fight with food led her members to fight their weight as well.

Fans can continue to watch SECRET say "YooHoo" on music programs this weekend!