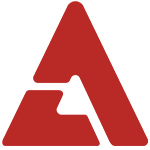 Move aside Suzy because there's another 'nation's first love' coming.

Past photos of actress Han Hye Jin titled, "Han Hye Jin as a high school student," show the actress during her teenage years. Fans are saying that her natural beauty, milky skin, and long black hair make her a strong contender for the title of the 'nation's first love'.

Netizens commented, "She is a natural beauty," "No wonder Ki Sung Yong fell for her," and "She is an ulzzang."

Han Hye Jin recently confirmed her budding relationship with soccer player Ki Sung Yong.