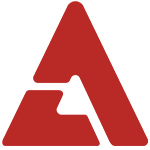 To celebrate the upcoming release of the second part to her 1st album 'First Love', Lee Hi will be opening a one-day pop-up store entitled 'Rosehill', inspired by her upcoming title track "Rose", on the day of album release on the 28th!

The store will be opened at the Shinsadong Garosugil's London Flower & Garden from 12-8PM on the 28th. The fans who enter the pop-up store will also be gifted with a rose with ribbon and balloon with Lee Hi's logo. The store will also have a Lee Hi photo wall set in place for fans to take photos if they wish. Tickets to her solo performance event, 'Secret Live', will also be handed out on a first-come, first-served basis to those who buy her album at the pop-up store.

Check out the MV teaser for "Rose" below, in case you missed it, as we wait for the upcoming reveal!