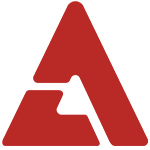 Drama 'My Daughter Seoyoung' has firmly clinched the number one spot in viewer ratings.

According to Nielsen Korea, 'My Daughter Seoyoung' hit a rating of 41.1% during it's most recently episode. This was 6.5% higher than the 34.6% viewer rating from the previous episode.

During the episode, Seoyoung (Lee Bo Young) became distressed after finding out her twin brother Sang Woo (Park Hae Jin) and her sister-in-law Kang Mi Kyung (Park Jung Ah) as a relationship.