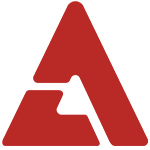 Changmin listed the celebrities he feels that SM Entertainment should have accepted.

Everyone knows that entertainment companies sometimes make mistakes by eliminating certain talents during their auditions. The subject was brought up on the February 26 installment of 'Moonlight Prince' and Changmin picked three he thought SM Entertainment should accepted into the company.

He said, "Sometimes, I think our label has missed out on a lot of talents such as SECRET's Sunhwa." Sunhwa was also a guest on the show and she was eliminated from SM's Youth Best Competition. He continued, "There's Sunhwa and also KARA's Hara. There was a time when Won Bin even had an audition with SM Entertainment."

What do you think Sunhwa, Hara, and Won Bin would have been like if they had been accepted into SM Entertainment?