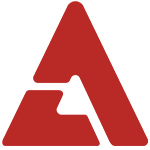 Noh Hong Chul graced the streets of New York in a bizarre costume.

The comedian is visiting New York to hand-deliver the 'Infinity Challenge' calendars to international fans.

On the evening of December 6th, he showed up near Union Square, wearing a costume that looked like a cross between a cow and a devil and doing his trademark dance as the 'Elevator Guy'.

Many fans gathered around to cheer him on, and Noh Hong Chul responded energetically to their support. He had also met Psy in the city, who flew in from Philadelphia in a helicopter to see his friend.