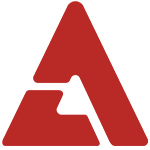 Super Junior and GLAM were awarded at the 'International 3D Festival' in Busan.

The festival is hosted by the Korea Communications Commission and famous producers from the United States, England, Australia, and China all attended the festival. GLAM was awarded the Special Award for filming their stage of "Party (XXO)" in 3D, taking a large part in spreading 3D content and awareness to the public.

Super Junior was awarded the 'Work of Art Award' for the 3D movie of their 'Super Show 4'. Unfortunately, they weren't in attendance to receive the award. Super Junior and GLAM were the only singers to receive an award at the festival.

On receiving their award, GLAM expressed, "There was a lot of effort in making the 3D video. It was hard back then, but we're happy to receive this award."