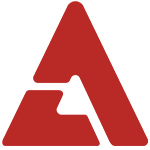 Lee Seung Gi's "Looking Back" has beat out Psy's "Gangnam Style".

Lee Seung Gi snagged the #1 place on the December 7th episode of 'Music Bank', taking the spotlight away from the popular hit song. Even though KARA was first to break the streak and then Ailee followed two weeks ago, both artists were present on the show, meaning they would have ranked higher for the 'Viewer Preference Score' for the episode.

This week, however, neither Lee Seung Gi nor Psy were present for the show, but Lee Seung Gi still managed to beat out Psy anyway. When viewers saw the win, they commented, "When the songs of artists who aren't there are the top two, you know the songs are great...", "I want to see Lee Seung Gi on 'Music Bank'!", and "Congratulations to both of them".

Do you think he can win next week as well?