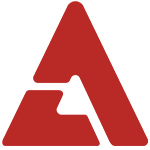 On June 4th,
JYJ
's
Yoochun
was interviewed at a restaraunt in Kangnam, in which he shockingly revealed, "
I really love daughters. My mother and I seriously considered adopting a younger sister.
"
During the start of the interview, Yoochun could not conceal his excitement at the mention of
Kim So Hyun
, the child actress who played the young Sena on
SBS
's '
Rooftop Prince
'. Yoochun stated, "
She is so cute. I want a younger sister or daughter like her. I really do love daughters.
"
Fans were very curious as to how Yoochun and So Hyun have such a close relationship, in which they hold numerous conversations over Twitter, even though they have never had a scene together in 'Rooftop Prince'. To this, Yoochun explained, "
There were many times when our waiting rooms were close by or times when we shared the same waiting room. Therefore, So Hyun and I saw each other a lot . I spent a lot of time with So Hyun because the waiting time [for 'Rooftop Prince'] was long. So Hyun would come find me first and bring me food to eat and ask to take pictures together. It was really cute".
Furthermore, Yoochun revealed his past consideration of adopting a younger sister and stated, "
Whenever I went to welfare buildings or shelters for children to volunteer or make a donation, I was heartbroken when I saw the children. I also have memories of when I went through a difficult period because I lived away from my family, but I feel like those children must be having a much more difficult time. I wanted to give someone as much love as I can, which is why I considered adoption for the past two years. It was a serious dilemma for me.
"
The interviewer stated that Yoochun's smiling face turned serious in an instant when he discussed the reason for not following through with the adoption. Yoochun stated, "
I felt that a celebrity is a profession in which you cannot give all your love to one person. I gave up the decision to adopt because I felt like it would be an irresponsible act.
"
Subsequently after discussing the topic of marriage with Yoochun, the interviewer wrote, "
He is giving much thought about marriage, which is why I think he said that he will publicly reveal his relationship if he starts to date this time. With dating and marriage in mind, Yoochun wants to meet her in a sincere manner. He doesn't have a concrete plan set for marriage, but his face brightened as soon as he began to fantasize about having a daughter."
Yoochun said, "
I really love daughters. I fantasize about having a loving family. When I marry I think I will be able to have a daughter like So Hyun. At the minimum, I think there is a 70% chance that I will have a pretty daughter. If she's my daughter, she'll definitely be pretty,"
causing himself to laugh.
Source & Image: Newsen