aespa's Karina impressed netizens with her professionalism at the '2022 MBC Gayo Daejejeon.'
On December 31st, aespa performed "Illusion" and "Girls" at the '2022 MBC Gayo Daejejeon', celebrating new year's eve. After their performance, Karina told her fans that her boot sole came off and it was only then that netizens noticed member Karina's boot was falling apart while she was performing.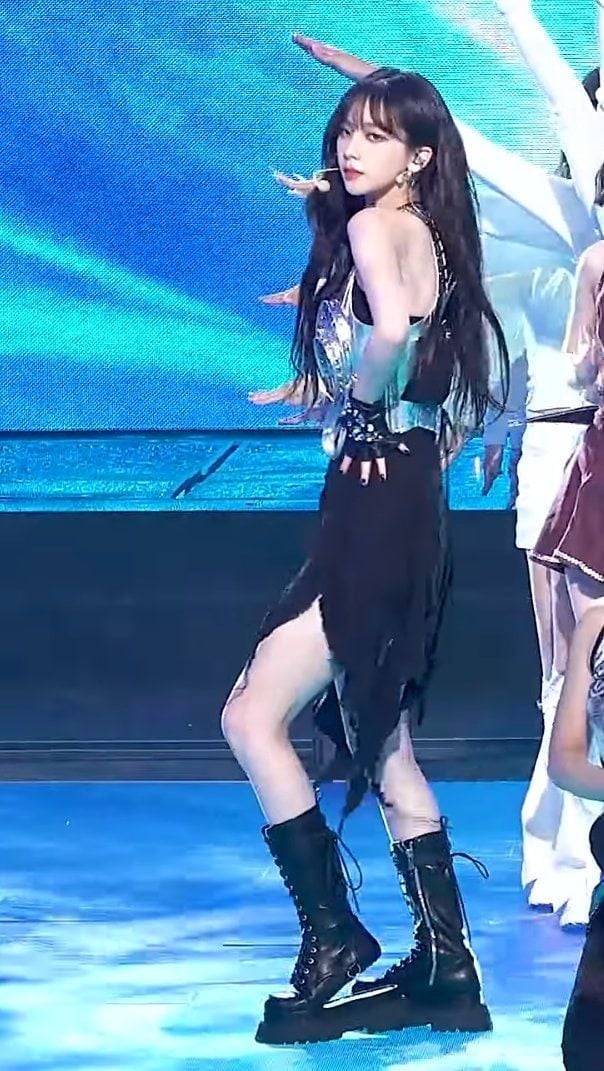 Netizens reacted: "Oh no, I watched both fancam and the show itself and I didn't notice at all."
"Now this is what you call a pro"
"It could have been dangerous. Glad she wasn't hurt."
"How did she manage to perform with that boot on? I could barely walk properly."
"I really didn't know. No wonder Karina is a god."
"Can't believe they didn't have extra pair of boots because this is pre-recorded smh."
"Wow, that's incredible."