Ilbe
users mocked former President
Roh Moo Hyun
with billboard ads in Times Square NYC.
Ilbe is notorious for its misogynistic users who emphasize freedom of speech and use that right to make controversial statements and trends. One of these trends includes expressing hatred towards former President Roh Moo Hyun and mocking his suicide.
SEE ALSO: Wiz Khalifa criticized for the racist lyrics against Koreans in his new song 'Hot Now'
Most recently, Ilbe users mocked the former leader with derogatory billboard ads in NYC. The messages on the screen stated, "Happy birthday 'Roh-ala' We love you. Happy Un-ji Day." A photoshopped photo of Roh Moo Hyun as 'MC Moohyun' and 'Roh-ala' accompanied the message.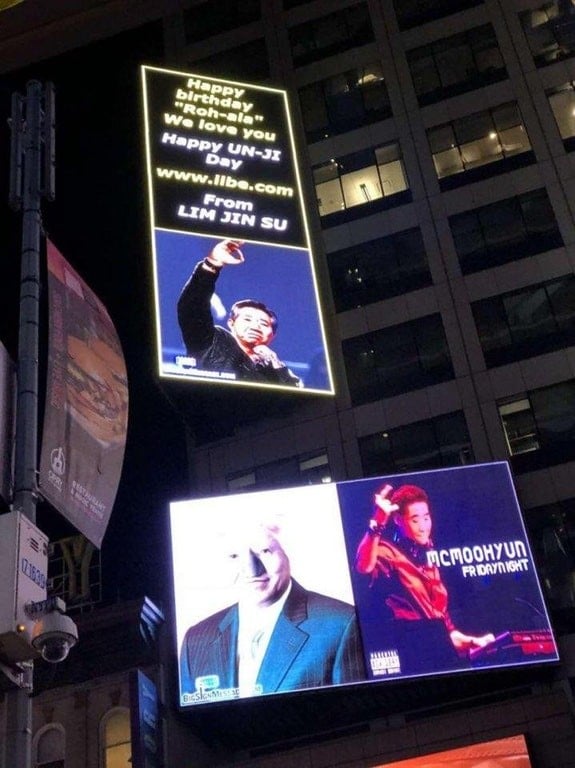 On the Ilbe website, the man behind the mockery revealed he was inspired to put the ads after recently seeing the birthday ads for President Moon Jae In at Times Square.
Happy birthday President @moonriver365! A giant ad celebrating the upcoming birthday of President Moon is on display in #TimesSquare. pic.twitter.com/zPV9Y5ZTyn

— U.S. Embassy Seoul (@USEmbassySeoul) January 23, 2018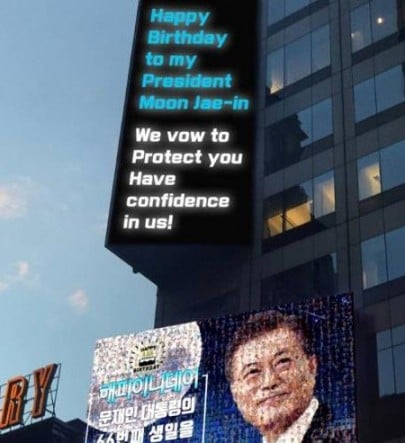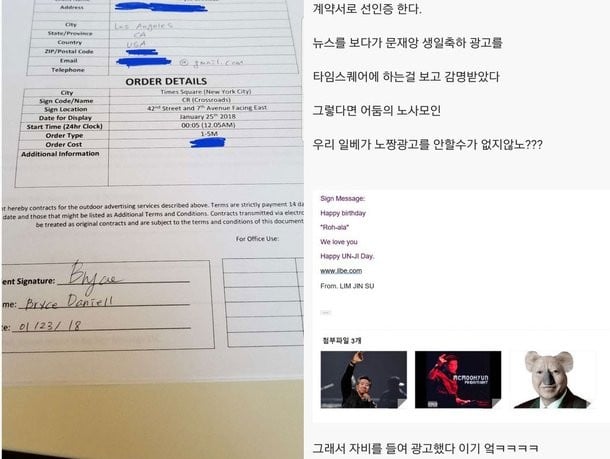 In reaction to the Ilbe users' disrespectful act, netizens commented, "They are really going crazy now... They have no knowledge or common sense..", "Stop embarrassing our nation", "Those filthy bugs are mentally ill. I'm seriously curious as to why they need to mock someone who has passed away and dedicate their lives to criticize him.."